Sir Malcolm Rifkind: Trump Not Visiting Britain To Avoid Being Booed By Crowds
13 January 2018, 09:54 | Updated: 13 January 2018, 09:58
Sir Malcolm Rifkind, who described Donald Trump as "a complete narcissist", told LBC the US President has cancelled his trip to London because he knows he will be booed.
Donald Trump claimed on Twitter that he was cancelling his trip because of his displeasure at Barack Obama building an expensive US Embassy building to replace the current one sold for 'peanuts'.
The US President wrote: 'Bad Deal'.
But, his decision to cancel his trip to London has nothing to do with this says Former Foreign Secretary Sir Malcolm Rifkind.
"He realises he would be booed and heckled by thousands of people", he told LBC.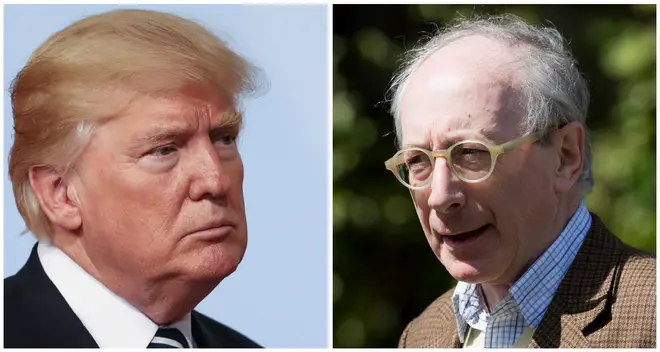 Sir Malcolm told Andrew that it must be humiliating for Donald Trump to know that millions consider him a "lousy president".
However, he said Theresa May must accept, as must all other heads of government, that Mr Trump is the elected President of the US and we must "do all we can" to work with him whilst realising the relationship with him will be very different to that with any past US President.