Theresa May's Withdrawal Agreement "Gives Us A Lot Of Concern": DUP Chief Whip
24 November 2018, 10:27
The backstop agreement for the Irish border gives the DUP reason for concern, chief whip Jeffrey Donaldson says.
The DUP are concerned that if the backstop arrangement for the Irish border was invoked, that it would separate them from the rest of the United Kingdom.
Speaking to Andrew Castle, the DUP chief whip Jeffrey Donaldson said that "the difficulty for us with the withdrawal agreement remains."
"We are very unhappy with that arrangement because if it were to be invoked it could leave Northern Ireland locked in to the European Union as the rest of the UK moves on."
- Brexit deal: What's in Theresa May's draft EU Withdrawal Agreement?
- What is the Irish border problem?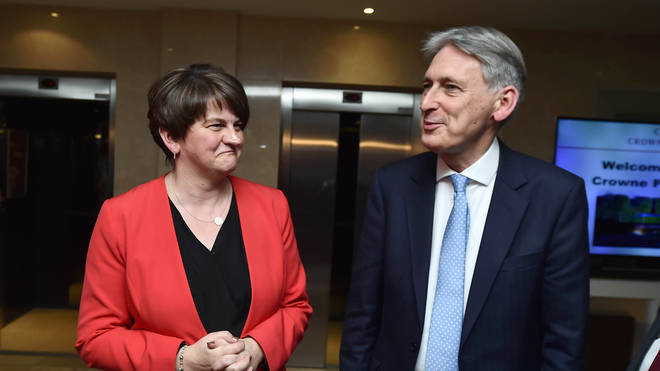 The draft agreement says that if the UK can not negotiate a trade agreement with the European Union by the end of the transition period that there are two options, either an extension to the transition period or the use of a "backstop".
The backstop is the agreement to guarantee to avoid a hard border under all circumstances.
If the backstop is needed, it will involve a temporary customs union encompassing not just Northern Ireland, but the whole of the UK.