Matt Frei Confronts Anna Soubry Over Second Brexit Vote Campaign
20 October 2018, 17:38 | Updated: 20 October 2018, 17:47
The Tory Remainer argues the demand for a second Brexit vote is "above party politics" as organisers estimate nearly 700,000 people turned out to march for a People's Vote in central London.
The People's Vote campaigner told Matt Frei that a demand for a people's vote "has got to come from the people".
"It can't be a top down thing from Parliament," she said.
"We have to have that absolute mandate from the strength of public opinion."
But Matt confronted her, saying she would need to have the opposition party and Prime Minister both change their minds in order for a second vote to take place.
He said that from the Labour Party conference it "wasn't entirely clear" whether remain would be on the ballot and that "defeats the whole purpose of it".
"So you need the Labour Party to change its mind, and Theresa May to change her mind and at the moment the parliamentary cards are stacked against you," he said.
- LBC's Brexit timeline of key dates and events.
- Theresa May's Cheques plan explained.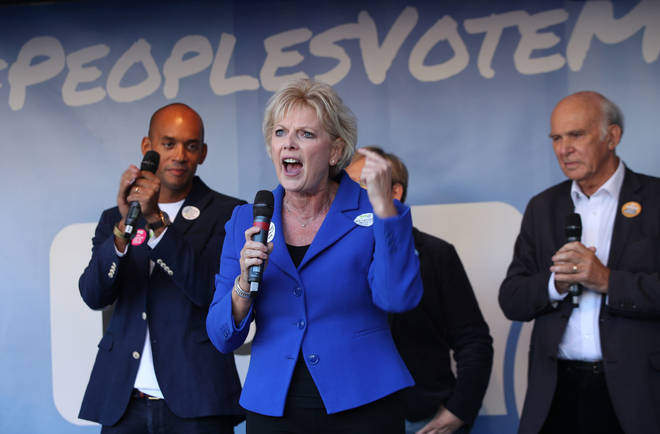 "I thought Keir Starmer was very clear, he wants Remain on the ballot," she said.
"But not Jeremy Corbyn?" Matt replied.
"Overwhelmingly, Labour members want a people's vote and want Remain on the ballot," she said.
Organisers of the London protest estimate that nearly 700,000 people took to the streets to protest for a second referendum.
More than 100 coaches full of people from across the UK, including as far away as Orkney in the northern islands of Scotland, descended onto Park Lane Saturday morning.
Saturday's march follows a protest on the second anniversary of the Brexit vote in June.