If We Don't Brexit Meaningfully, Faith In Democracy Will Hit All Time Low
17 June 2018, 14:51 | Updated: 17 June 2018, 14:54
Matt Stadlen says faith in democracy will hit "a dangerous all time low" if the UK doesn't have a 'meaningful' Brexit.
Organisers of the 'People Vote march' are predicting it to be the biggest Brexit demonstration since the referendum two years ago.
But Matt Stadlen warns that a second vote would undermine democracy, despite being a Remainer.
Speaking on his LBC show, he said: "We know Tory rebels are being accused of frustrating the will of the British people.
"But next weekend it won't just be Tory rebels who you have to be concerned about if you voted Brexit, it will be 'the people'.
"But haven't the people spoken already?"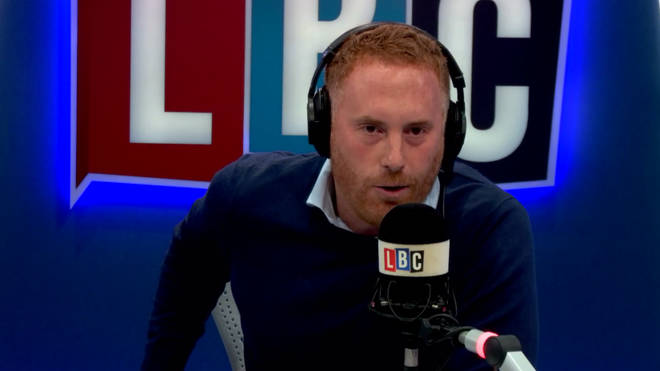 "I've got a problem with this march, because although people have the right to express their will, isn't it also at the same time a cynical attempt to undermine democracy itself?" he said.
"I have significant fears that if we don't Brexit, if we don't Brexit in a meaningful way, democracy will be fundamentally undermined.
"I think faith in the system will hit a dangerous all time low."