The Empire strikes back
17 June 2017, 20:53 | Updated: 17 June 2017, 20:58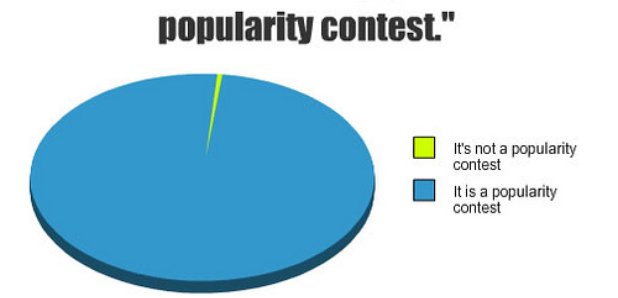 The Prime Minister has been overtaken in the popularity stakes by the pool of mystery liquid in the bottom of your bin.
I made that up.
The Prime Minister has actually been overtaken in the popularity stakes by Jeremy Corbyn, who you might think is the most unpopular person that has ever existed, if you read the Mail, the Sun, the Express, the Telegraph or the Times.
Despite the combined firepower of the right-wing press, their darling, Theresa May, is now as unpopular as the smell of a teenager's trainers.
She is almost as unpopular as Jeremy Corbyn was before the start of the election campaign, when the Conservative lead over Labour was more than 20 points.
What has lead us to this unlikely place is a combination of a diabolical Tory campaign and people actually hearing what the bearded weirdo from the Socialist Republic of Islington had to say, rather than reading what he is like in the rabid right wing press.
According to YouGov, Mrs M's favourability rating has fallen from +10 to -34,
Meanwhile - great news Jezza - the Labour leader's popularity has soared from -42 to an overall rating of 0.
Jeremy Corbyn is a zero. For him, it must be like Christmas and birthday, all come at once.
The joy is unconfined over at Labour head office; Jeremy Corbyn is a big fat nothing.
I bet they've never been so pleased. The British public are totally non-committal about him.
They have no strong opinion.
It must be a dream come true
In all seriousness, that is a pretty amazing achievement after the massive wave of bile that he had to swim through, emanating from the press, in the run up to the election.
The British public have given a pretty big slap in the face to the media barons who must have thought this was in the bag.
They told us and cajoled us and threatened us and tried to scare us into voting against him and for Theresa and the British people gave them a traditional British two fingered salute.
They will have just about been able to see that from the off-shore tax havens they inhabit.
Whatever your political persuasions, even if the result did not go your way, I think there is something utterly heartening and commendable about that.
The Murdochs and the Rothermeres, the Barclays and the Desmonds of this world do NOT always get their own way and the British public are not to be dictated to by a bunch of well fed, tax efficient, entitled fat cats.
We have our own minds and we are not to be ordered about like sheep dogs.
It fair makes you proud to be a resident, tax paying, on-shore Brit.