Farage Cites Previous Interventions To Warn Against UK Action Over Syria
10 April 2018, 20:18
Nigel Farage has cited previous military interventions as he issued a warning against UK action in Syria during this passionate monologue.
Donald Trump has cancelled his first official trip to Latin America to "oversee" the US' response to the alleged attack which is said to have killed dozens.
Downing Street said Theresa May, President Trump and France's Emmanuel Macron have agreed they would work together to take action to "uphold the worldwide prohibition on the use of chemical weapons".
Broadcasting from Brussels, Nigel warned against rushing into taking military action against Bashar al-Assad's regime as he looked back at Britain's previous record in Iraq and Libya.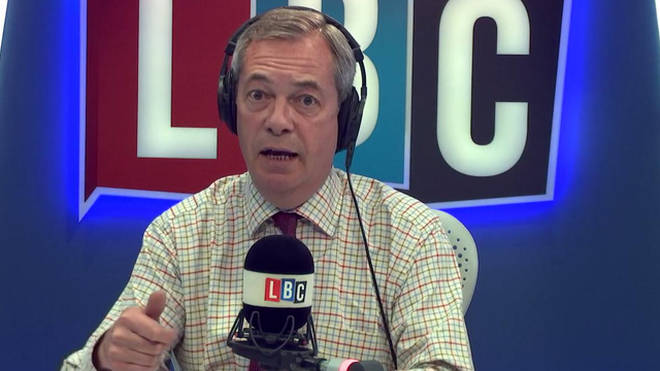 He thundered: "If the result of concerted action with us, the Americans and the French results in the overthrowing of Assad is that the right thing for us to do?
"We may think morally it is the right thing to do because of the horrible awful things that he's done but ask yourselves the question what comes next?
"Chaos, instability and who's to say maybe a chance for Isis to build their forces again.
"So I would say even if tomorrow Trump attacks not waiting for a UN resolution he didn't last year after all, I don't think we should join.
"Even if we got a UN resolution I would still be very, very thoughtful about this - what in the longer term are we actually trying to achieve?"