Jewish Man Left UK After Being "Spat At Outside London Synagogue"
28 March 2018, 20:27
This Jewish man became so concerned with anti-Semitism in London, he took his family out of the UK and they now live in Israel.
Charles told Nigel Farage on one occasion he was spat at and abused by a man as he walked to his Synagogue in Edgware, London with his young son.
It got so bad he no longer felt comfortable living in Britain.
The pair were talking after it was reported MP John Woodcock was planning to resign the Labour whip in protest over Jeremy Corbyn's handling of anti-Semitism and Russia.
He was one of a number of Labour MPs who attended a demonstration on Monday organised by Jewish groups against anti-Semitism in the party.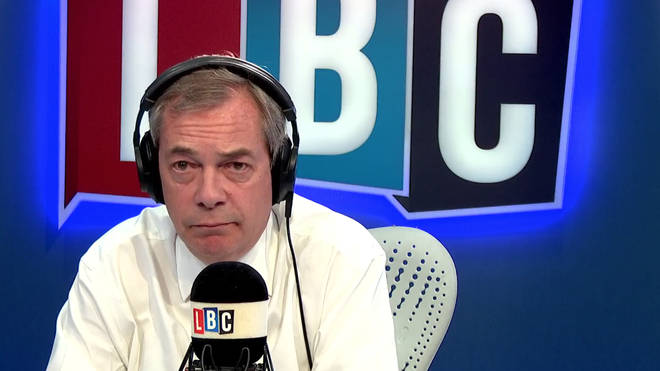 Sharing his experience of being a Jewish man in Britain, Charles told Nigel: "As a loyal Jew, I was walking to my Synagogue one day with my little eight-year-old son when a gob of phlegm suddenly whizzed passed us.
"The man who spat it out shouted 'effing Jew'… the police came immediately, my son remembered his number plate, they told the guy off and asked if we wanted to press charges.
"Three months later, the same thing, my daughter was wearing a little Star of David - and I said: 'Do you know what? I've had it here. I want to go and be where I can be myself as a Jew'."
Charles explained how it wasn't just him this was happening to.
You can hear the call in full above.