Jim Davidson Blasts "Mad Max" Climate Activists Who Blocked London Roads
21 November 2018, 19:13 | Updated: 21 November 2018, 19:29
Comedian Jim Davidson had Nigel Farage in stitches as he revealed he almost lost out on pie and mash because of climate change protesters in London.
The presenter was one of a number of motorists who were stuck during the Extinction Rebellion demonstration in Elephant and Castle on Wednesday.
The climate group blocked a number of traffic hotspots and held up signs like "Rebel for life".
Davidson was spotted looking hot and bothered after becoming caught up in the commotion.
He told Nigel the group was creating "more pollution" - describing those involved as being "dressed like extras from some Mad Max film".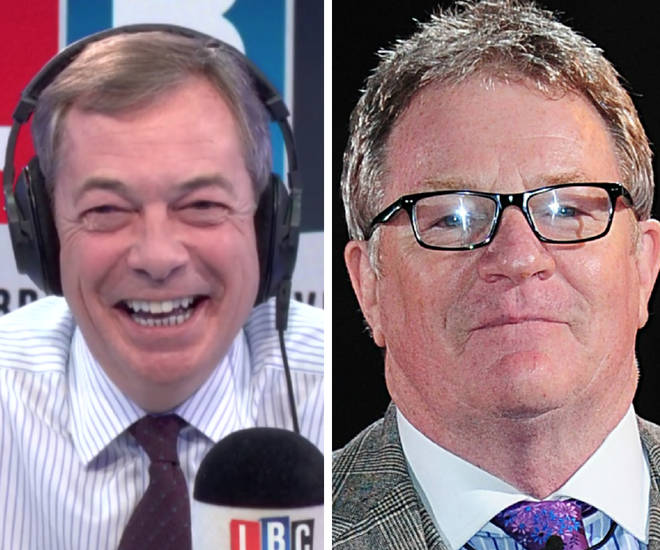 "We're all worried about global warming and I feel for these people," he said.
"But when it prevents a man from getting his pie and mash then all hell kicks loose from me."
Davidson added: "We're all stood there beeping our hooters - that's noise pollution.
"We're all frustrated, blood pressure going up - I look like a tomato and we're polluting the whole of the Elephant and Castle."
He finished: "All that carbon being caused by vehicles ticking over and not getting anywhere".