Livid Nigel Farage Critic Shouts Down Phone During Chaotic LBC Call
30 October 2018, 19:36 | Updated: 30 October 2018, 20:11
Nigel Farage received a phone call from one of his angriest critics ever, and the conversation descended into absolute chaos.
Verrall branded the LBC presenter "racist" while Nigel repeatedly demanded he backed up his accusation.
The huge clash was sparked over Donald Trump sending 5,200 troops to the US-Mexico border.
The US President warned a caravan of migrants walked towards it: "This is an invasion".
Verrall was furious with Nigel's defence of Trump.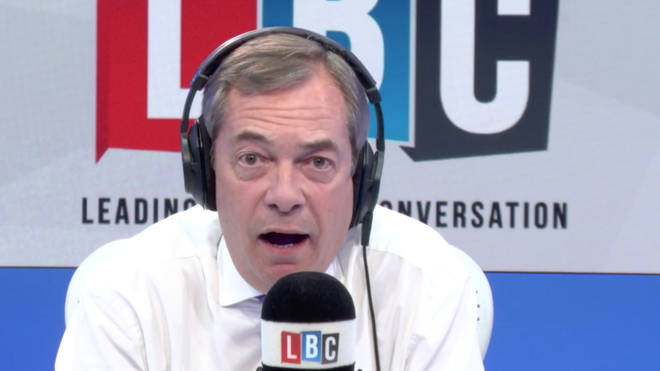 The caller started the conversation by fuming: "I've got a problem with you, I'm not sure if you're a racist or a wind-up.
"How can you come on my favourite radio station LBC… and ruin it with your racist talk."
But, Nigel was not going to let Verrall get away with his accusations.
He repeatedly demanded the caller justified his claim.
And when he didn't get a succinct response, Nigel boomed: "In all your screaming and your ranting, you cannot back it up!"
The row was one of the most explosive on LBC in recent months.
Watch it in full above.