Nigel Farage Tells Corbyn How A Leader Should Deal With Anti-Semitism Row
26 March 2018, 20:14
Nigel Farage has told Jeremy Corbyn how a party leader should deal with allegations of anti-Semitism from within.
The Labour leader has said he is "sincerely sorry" for pain caused by anti-Semitism which occurred in "pockets" within the Labour Party.
It's after he found himself embroiled in a row over his apparent support for an anti-Semitic mural.
Crowds of protesters gathered outside Parliament chanting "enough is enough" over the latest row on Monday.
Giving his take, Nigel said he felt Labour was in "genuine trouble" over this.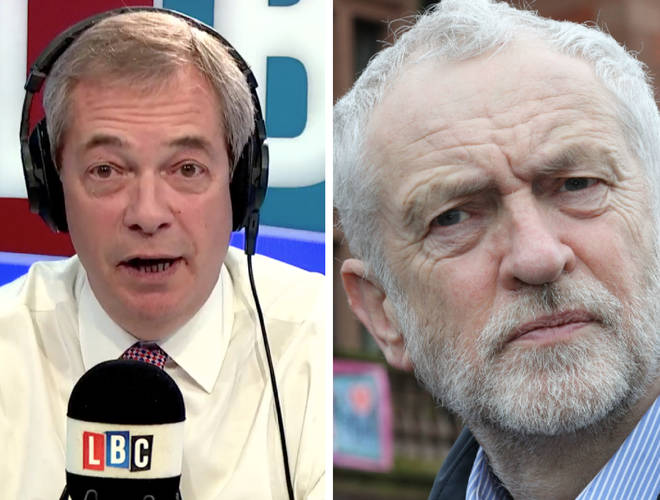 The former Ukip leader said: "We were accused of all sorts of things but mercifully many couldn't provide the evidence.
"If I found anybody in Ukip who had been a member of an extreme group or organisation we expelled them immediately.
"Corbyn's apologised for what he called 'pockets' of-anti Semitism that exist within the Labour Party - goodness me if I ever said that I would have been completely and utterly finished."
He added: "I do think the Labour Party has a very major problem over this and this story is going to run and run."