This Is The Anti-Semitic Mural That Jeremy Corbyn Commented On
26 March 2018, 13:10 | Updated: 26 March 2018, 15:29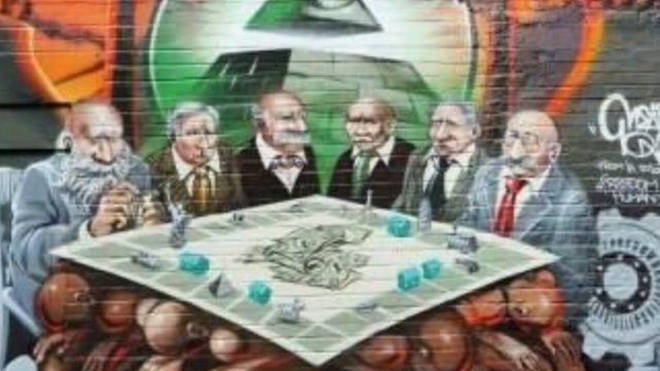 The issue of anti-Semitism in the Labour Party has resurfaced again - and this is the reason.
In 2012, a street artist called Mear One posted on Facebook that his mural on a London street was due to be painted over by the council.
The painting depicted Jewish financiers playing a Monopoly board game on the backs of naked people, using the kind of imagery last seen in Nazi propaganda.
On the artist's post, Corbyn responded: "Why? You are in good company. Rockerfeller [sic] destroyed Diego Viera's mural because it includes a picture of Lenin."
After he was asked for a comment on his remarks, his office responded with a statement reading: "I sincerely regret that I did not look more closely at the image I was commenting on."
This evening, two major Jewish groups are protesting outside parliament about what Corbyn called "pockets of anti-Semitism" within the Labour Party.
Shelagh Fogarty wants to know: do you think Jeremy Corbyn is anti-Semitic?
Call 0345 60 60 973 to have your say.