Nigel Farage Tells Hillary Clinton To "Put A Sock In It" After Racism Remarks
13 March 2018, 20:29 | Updated: 13 March 2018, 20:35
Nigel Farage has told Hillary Clinton to "put a sock in it" after she blamed racism and misogyny for her failed presidential bid.
The Democrat, who is on tour in India, claimed she lost the 2016 presidential race in part because white women didn't stand up to the men in their lives pressuring them to vote for Donald Trump.
"We do not do well with white men and we don't do well with married, white women," she said.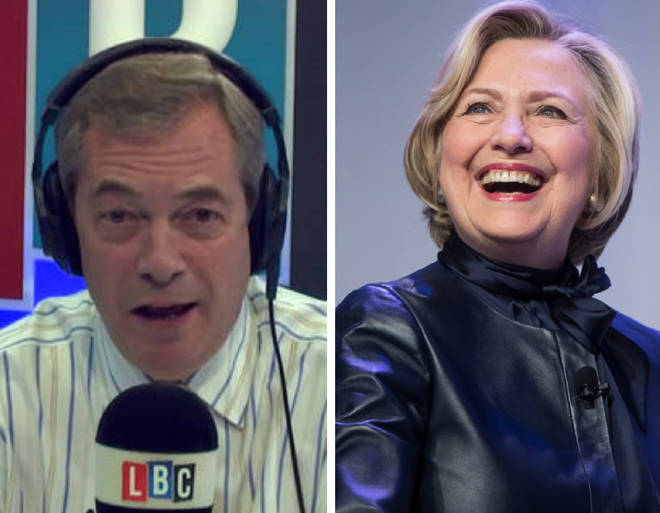 Hillary Clinton also claimed Trump's message to voters was: "You didn't like black people getting rights, you don't like women getting jobs.
"You don't want to see that Indian American succeeding more than you are."
Giving his reaction from Strasbourg, Nigel thundered: "Oh please. Put a sock on it, get over it!
"You lost, this is just too awful, it's ghastly, in fact Hillary you're whinging almost as much as Edward Heath did after Margaret Thatcher beat him for the Tory leadership.
"It really is boring!"