Remainer Who Wants A Second Referendum AGREES With Nigel Farage
4 October 2018, 19:52 | Updated: 4 October 2018, 19:55
A staunch Remainer who wants a second referendum found himself agreeing with Nigel Farage on Brexit - and they both were very surprised.
The remarkable truce came as the EU's Donald Tusk said a "Canada +++" Brexit trade deal is on offer.
The European Council president's remarks have been welcomed by critics of Theresa May's Chequers blueprint.
From the very beginning, the EU offer has been a Canada+++ deal. Much further-reaching on trade, internal security and foreign policy cooperation. This is a true measure of respect. And this offer remains in place. #brexit

— Donald Tusk (@eucopresident) October 4, 2018
Boris Johnson described the offer as a "superb way forward".
Nigel Farage also welcomed the announcement, urging the Prime Minister to "take it and run".
It was at this point Paul from Sutton Coldfield phoned LBC.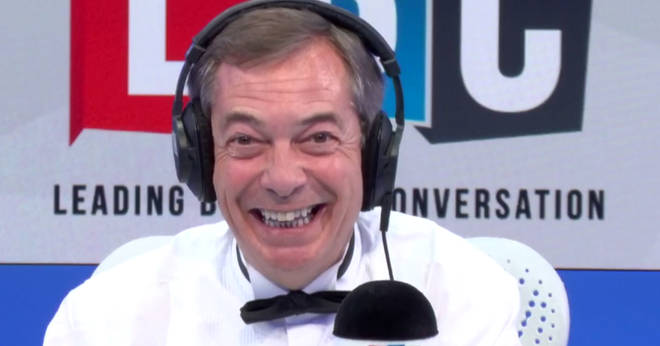 And after describing himself as an "absolute Remainer" who never thought he'd agree with Nigel - the pair suddenly found common ground.
Watch the moment above to find out why.