Remembrance Day: The Fascinating Reason Why World War One Ended At 11am
11 November 2018, 10:00 | Updated: 11 November 2018, 10:17
A naval historian explains the fascinating reason why World War One ended at exactly 11am, much to the anger of British PM David Lloyd George.
Today is Armistice Day - marking the moment WW1 officially came to an end after four years and four months.
The occasion is marked annually with a two-minute silence at 11am on the 11th day of the 11th month back in 1918.
Admiral Sir Rossalyn Wemyss was the senior British representative at the signing of the armistice 100 years ago.
A relative of Sir Rossalyn, Jamie Wemyss, revealed to Nigel Farage how the Admiral made the decision, much to the anger of British Prime Minister David Lloyd George, to have the ceasefire come into effect at 11.00am.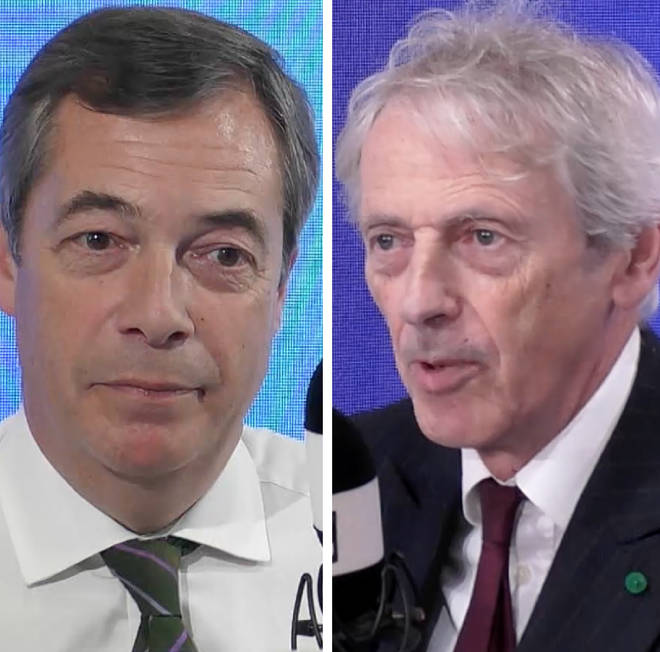 - First World War Centenary: The UK's Best Poppy Tributes
Prime Minister Lloyd George wanted it to take place at 2:30pm - so that he could make the announcement in the House of Commons, Mr Wemyss said.
But, Sir Rossalyn realised that 11am on the 11th day of the 11th month had a strong, poetic quality about it, besides, by 2:30pm more soldiers could be unnecessarily killed.
So he sidestepped the Prime Minister's requests, and at 5:10am that morning, he signed the treaty to end the war at 11am.
One year later, the first two-minute silence in Britain was held on 11 November 1919, at the request of King George V - a tradition that has carried on ever since.
He wanted "the thoughts of everyone may be concentrated on reverent remembrance of the glorious dead".