Housing is Tories' 'biggest crisis' not lockdown dancing, says Rachel Johnson
19 June 2023, 12:53 | Updated: 19 June 2023, 13:30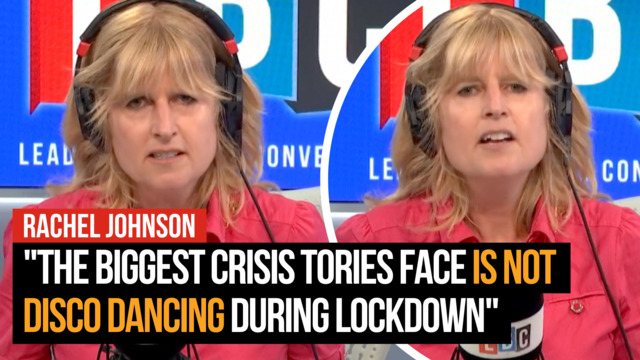 Rachel Johnson says Tory's 'biggest crisis' to tackle is increasing mortgage rates
Rachel Johnson felt that housing affordability, given the increase in mortgage rates impacted by the Bank of England's interest rates, is potentially a more serious issue.
Rachel Johnson said: "During an election year, I suggest that the biggest crisis the Tories face is not disco dancing in Central Office during the strict bit of lockdown; it is whether people can afford to stay in their homes."
"It's not just renters and mortgage payers, landlords are also screaming because of changes to buy-to-let and no-fault evictions", she added.
She continued: "There seems to be a perfect storm looming for the Tories when it comes to housing as we go into an election period next year."
The average two-year fixed mortgage rate has also risen to higher than six per cent, as it did following Liz Truss and Kwasi Kwarteng's mini-budget.
READ MORE: Tobias Ellwood U-turns on decision to abstain on Partygate vote after hearing messages from LBC listeners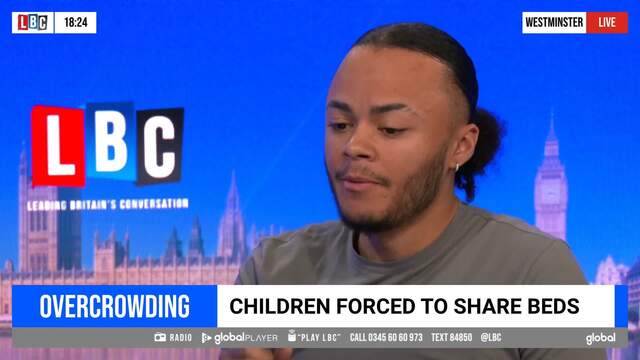 Social housing campaigner calls on party leaders to 'prioritise' social housing at general election
READ MORE: Met Police 'considering' fresh Partygate footage showing Tory staff dancing and mocking lockdown rules
Her comments came after The Mirror obtained a new Partygate video, showing staff at the Conservative Campaign Headquarters dancing together, reportedly in December 2020, during restrictions on indoor gatherings.
Levelling Up Secretary Michael Gove condemned the video as "terrible" and "indefensible".
Boris Johnson resigned, calling the Privileges Committee's inquiry into Partygate a "kangaroo court", as they found he had misled Parliament over the lockdown parties.
Listen and subscribe to Unprecedented: Inside Downing Street on Global Player