Michael Gove apologises for 'terrible' Partygate video showing staff dancing and mocking lockdown rules
17 June 2023, 23:12 | Updated: 18 June 2023, 13:55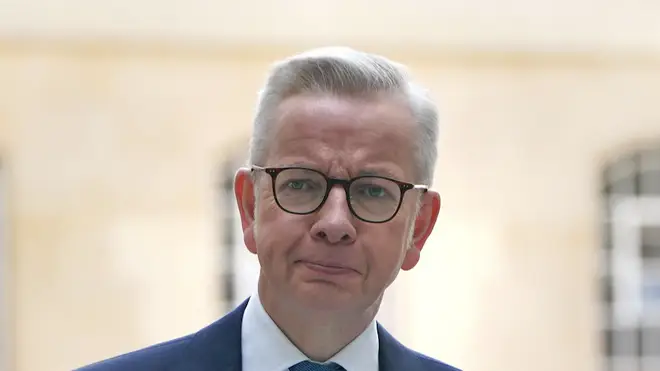 Michael Gove has apologised for a "terrible" Partygate video showing staff dancing and mocking lockdown rules, admitting it is "indefensible".
A video obtained by the Sunday Mirror showed staff at Conservative Campaign Headquarters (CCHQ) swing-dancing in front of buffet platters and alcohol.
Two dancers twirl past a sign saying "Please keep your distance" and when the person filming the video is challenged, a colleague is heard acknowledging that the bash was "like, bending the rules."
Levelling Up Secretary Michael Gove said he wanted to apologise to everyone for the behaviour displayed.
"The fact that this was happening at the height of the pandemic when the virus was spreading and people were observing significant rules in order to make sure they protected others," Mr Gove told Sky News.
"The fact that this party went ahead is indefensible.
"The people who were there I'm sure feel contrite, I certainly hope they do."
Listen and subscribe to Unprecedented: Inside Downing Street on Global Player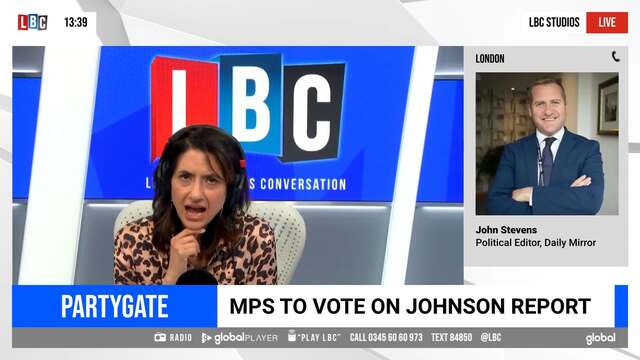 John Stevens predicts Rishi Sunak will steer clear of the Commons for partygate motion
The bombshell comes just days after Boris Johnson resigned following a damning report by the Privileges Committee declaring that he lied to Parliament about his knowledge of the scandal.
The footage also showed Ben Mallet who was recently awarded an OBE in Mr Johnson's resignation honours list - a revelation which is likely to inflame further tensions over the gongs.
The party was previously revealed after photos of the bash which included Shaun Bailey, a former Tory candidate for Mayor of London who was also on Mr Johnson's honours list.
Read More: 'It's terrible': Shelagh Fogarty reflects on dishonesty in 'sections of our politics' after Partygate report findings
Read More: Tory MPs divided over Boris: Sunak allies warn ex-PM's career is 'over' as Partygate report vote looms
Boris Johnson was accused of an 'attack on democracy' by the report published last week into his Partygate statements.
The former prime minister had been under investigation by the Commons privileges committee since last June, after an investigation by police and then senior civil servant Sue Gray confirmed a series of gatherings had taken place in Downing Street during lockdowns.
The bombshell report from the committee said he had been "disingenuous" and if he had not already as an MP he should have been suspended for 90 days.
The report also said Mr Johnson should be banned from getting a former MP pass for the Parliamentary estate.