The Queen Is Heckled While Visiting Victims Of The Grenfell Tower Fire
16 June 2017, 12:47 | Updated: 16 June 2017, 12:49
The Queen has been heckled by a member of the public while visiting survivors of the Grenfell Tower fire.
Her Majesty was joined by Prince William as the pair visited a relief centre where people left homeless are being looked after following Wednesday's devastating fire.
Their visit came just moments before police confirmed the death toll of the blaze had risen to at least 30.
As the Queen completed her trip to the Westway Sports Centre and returned to her car, a man was filmed by LBC heckling her.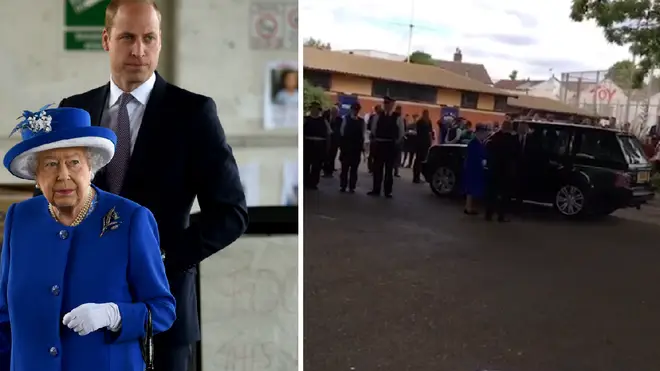 "What about our children", the man can be heard shouting.
"Queen! Come here! We want to see you," he adds as the Queens returns to her 4x4.
The fire service is continuing its room by room search of the burnt-out tower block.
Firefighters say a "good half" of the building is yet to be search in detail as many relatives continue to desperately look for loved ones.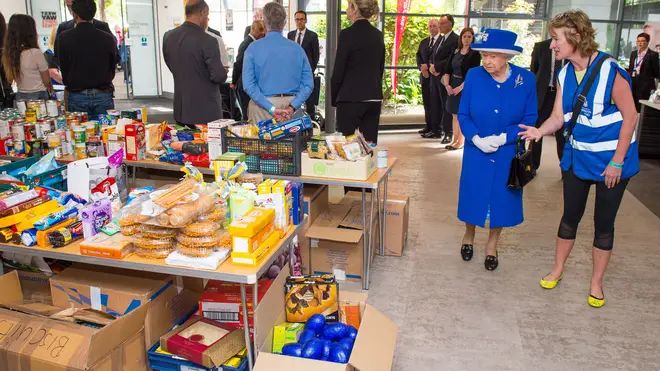 The Prime Minister, who has been criticised for not talking to the victims, has been to see the injured in hospital.
She will also be chairing what's described as a "cross-Whitehall meeting" from Downing Street this afternoon in response to the disaster.