The Moment Boris Johnson Promised To Fight Government Over Heathrow In 2015
6 June 2018, 09:30
This is archived footage of Boris Johnson promising to fight the government's decision to build a third runway at Heathrow.
Yesterday, Transport Secretary Chris Grayling finally announced plans to expand the west London airport to overcome Britain's struggling air capacity.
Speaking in 2015 shortly after his election as an MP in Uxbridge, he said: "The truth is that Heathrow is just undeliverable and the sooner we face that the sooner our salvation."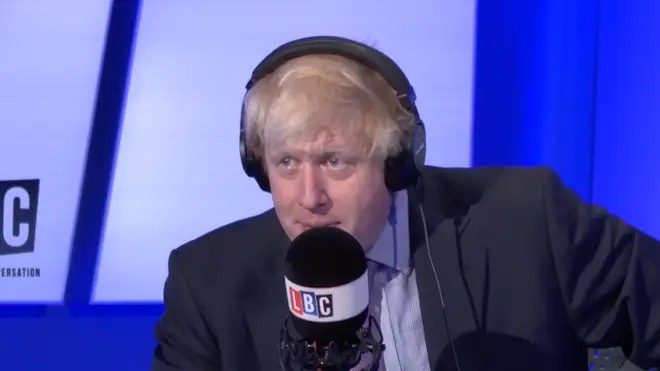 When Nick asked if Boris would fight the government over it, Boris responded: "I would certainly oppose it the expansion of Heathrow Airport, as indeed will other MPs in Westminster."
But he insisted he wouldn't resign as an MP - as Zac Goldsmith did - instead promising to fight the decision from inside the House of Commons.
Just a few days earlier, as he was elected in the 2015 election, the then Mayor of London promised to lie in front of bulldozers if Heathrow's third runway goes ahead.
He said: "John McDonnell, I will join you. I will lie down in front of those bulldozers and stop the construction of that third runway."