Boris's Hilarious Tale About THAT Zip Wire Incident
6 May 2016, 14:57 | Updated: 15 August 2016, 14:58
Boris Johnson has opened up about the infamous zipline incident, telling a hilarious story about how his bodyguard "helped" him.
The Mayor was at an Olympic fair in Victoria Park, Hackney back in 2012 when he went on the zipline.
It stopped halfway down, leaving him hanging in mid-air - still waving his plastic union jacks.
Speaking on LBC, Nick Ferrari asked how much it hurt, to which Boris responded: "It was actually a bit more painful than I let on at the time. I was there for some time.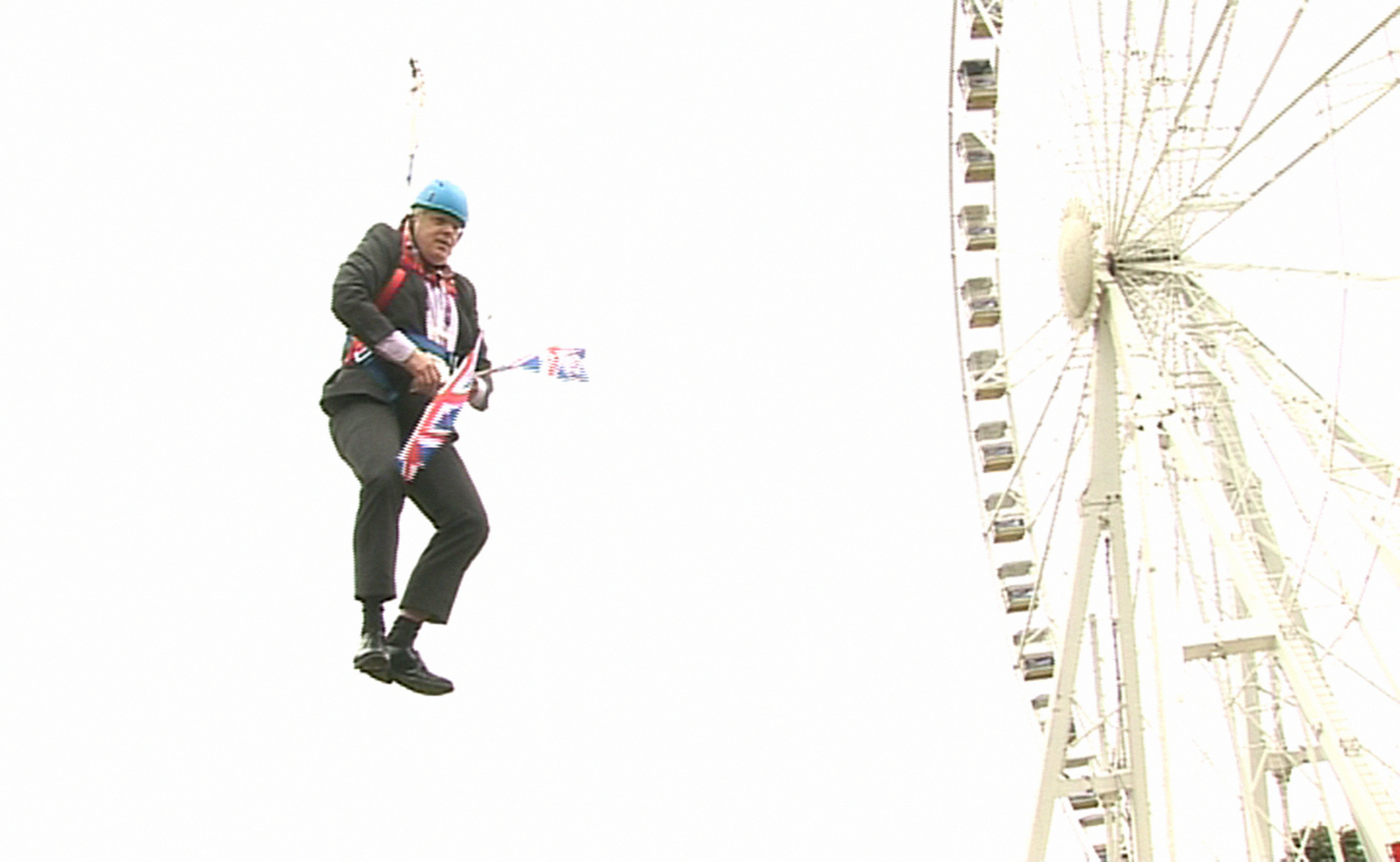 "It was the only time I've ever had a bodyguard. They gave me one of Tony Blair's ex-bodyguards, a very nice man called Carl, because the government decided it would be too embarrassing if I was assassinated during the Olympic Games. At any other time, it would have been fine!
"He was in the crowd and I'd been up there for quite a while with this rather constricting truss around my nether regions.
"I spotted him and said 'Carl, is there anything you can do?'
"Very slowly, he reached into his breast pocket. I thought he was going to take out a gun and shoot the rope or something like that.
"But he took out his mobile phone and took a photograph!"