Jacob Rees-Mogg Dismisses People's Vote As "A Losers' Referendum"
26 November 2018, 09:54
Jacob Rees-Mogg has told LBC that a People's Vote on Brexit is really "a losers' referendum".
Nick Ferrari suggested that by voting against Theresa May's withdrawal agreement meant that it became more likely that a second referendum is called to sort out the deadlock.
The leading Brexiteer insisted that wouldn't be the case and that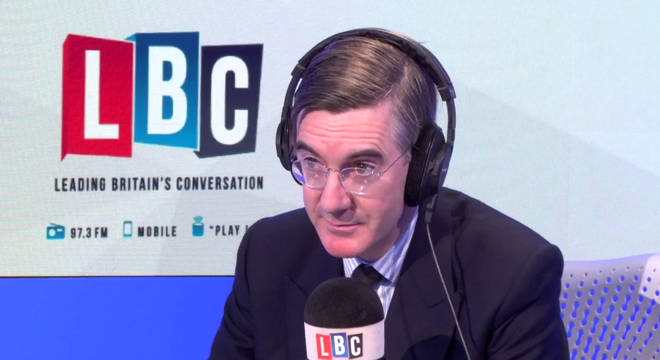 Speaking on Ring Rees-Mogg, he said: "Most people who want a second referendum just want to overturn the result of the first referendum.
"It's the losers' referendum."
More to follow...