James O'Brien Piles Pressure On Sadiq Khan Over Violent Crime
10 May 2018, 12:00
James O'Brien put Sadiq Khan on the spot over why violent crime is rocketing in London - and things got very tense.
There was another spate of knife and gun attacks in the capital over the Bank Holiday weekend and violent crime is rising faster than ever.
James asked the Mayor: "What have you done wrong as Mayor?"
Mr Khan's response: "I don't think we've done anything wrong in London. Nor do I think the Police and Crime Commissioners across the country have done much wrong.
"I published last year a knife crime strategy because I recognised the increase in violent crime before I became the Mayor."
But James hit back: "You know that that could be construed as quite pathetic. 'I published a knife crime strategy last year and this year, knife crime has gone through the roof'."
Sadiq insisted: "Knife crime has been going up since 2014. I've only been Mayor since 2016."
James again interrupted: "And now it's going up faster than ever."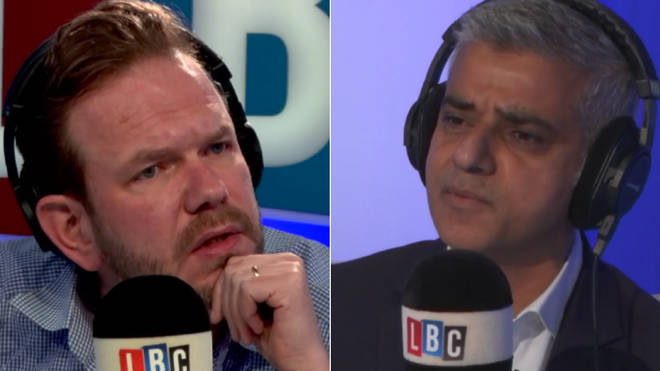 After a tense exchange, James summed up the Mayor's response on violent crime: "Things are awful. I take responsibility, but it's not my fault. And they would be even worse if I hadn't done the things I've done."
Mr Khan again claimed: "I think things would be worse if we didn't invest the new money we've invested this year and last year.
"Things would be worse if we didn't have the strategy in place. Things would be even worse if we weren't investing in preventative strategies and in police officers."
This interview is a must-watch. Click on the video at the top of the page.