CCTV Of Man Violently Beaten And Stamped On By Three Muggers
17 October 2018, 15:28 | Updated: 28 October 2019, 15:21
Shocking video shows the moment a man was violently beaten and stamped on by three muggers in a street robbery in Derbyshire.
The CCTV footage shows the victim being chased down Cromwell Road, in Normanton, Derbyshire on September 15th.
The gang aggressively pushed over, kicked and stamped on the man as he lay on the ground, leaving him with broken ribs and facial fractures.
The offenders made off in a black Mercedes with a bag belonging to the victim.
Derbyshire Constabulary shared the video in a Facebook post along with a plea to help identify the attackers and bring them to justice.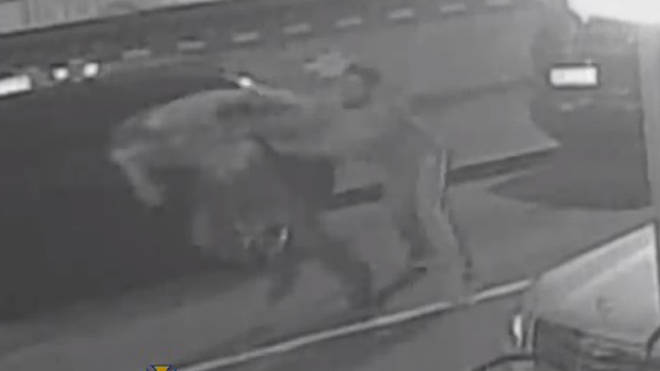 The three men have been described as follows:
Suspect 1 - Asian, black hair, black beard, grey tracksuit hooded top and bottoms with stripe down leg
Suspect 2 - Asian, dark clothing, large build, wearing a baseball cap
Suspect 3 - Asian, black beard, baseball cap, blue hooded top, black bottoms with white stripe down the side.
Anyone with information has been asked to contact Derbyshire constabulary via Facebook, Twitter, their website, or by calling 101 and quoting reference number 18*442498.