Footage Shows Female Officer Being Hit With Wine Bottle In Savage Attack
26 September 2018, 17:17 | Updated: 28 October 2019, 15:21
Warning: This video contains graphic content.
Police have released bodycam footage of the moment a female officer was smashed over the head with a wine bottle which fractured her skull.
Lee Carl Wright, 34, attacked PC Anne Bloomfield at a house in Eastwood, Nottinghamshire in July.
He turned on the officer and her colleague PC David Hikin as they tried to lead him out from a property.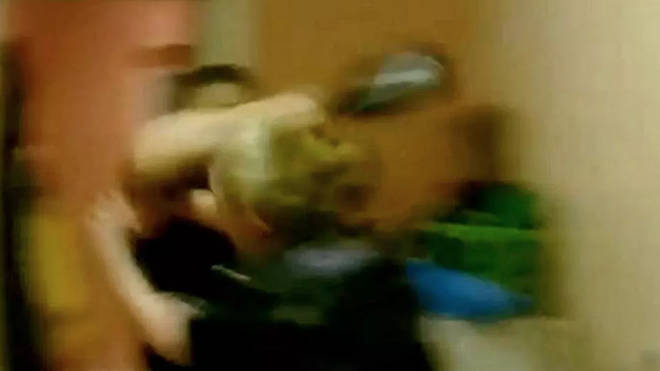 It followed concerns raised by neighbours.
Becoming violent, Wright grabbed a wine bottle off a kitchen counter and hit PC Bloomfield on the head.
She was left with a fractured skull and broken eye socket.
PC Hikin suffered an arm injury and was also kicked in the stomach.
Wright pleaded guilty to inflicting grievous bodily harm and assault occasioning actual bodily harm.
He was sentenced to two years and eight months at Nottinghamshire Crown Court on Friday.