Man admits murder of London primary school teacher Sabina Nessa
25 February 2022, 14:14 | Updated: 25 February 2022, 16:34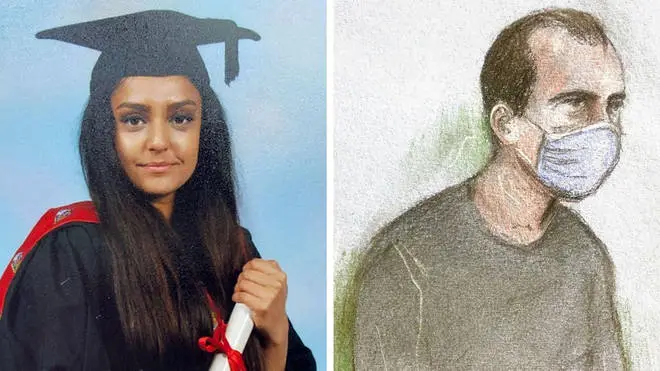 A man has pleaded guilty to the murder of 28-year-old Sabina Nessa.
In December, Koci Selamaj, of Terminus Road, Eastbourne, pleaded not guilty to her murder, but on Friday the 36-year-old changed his plea at the Old Bailey.
Selamaj travelled to London on September 17 last year and carried out what prosecutors claim was a "pre-meditated and predatory" attack on the primary school teacher.
The Albanian national is alleged to have struck Ms Nessa with a 2ft-long weapon whilst she was walking through Cator Park, South East London, to meet a friend.
When she was unconscious he then carried her away and strangled her in the park.
Her body, which was covered in grass, was discovered the following day.
Read more: Live updates: Fierce battle for Kyiv as residents take up arms to repel Russians
Read more: Ukraine: 'Hundreds killed' and Russian forces march on Kyiv as invasion enters day two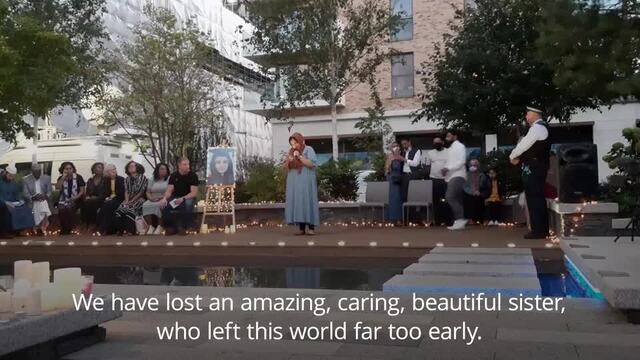 Sabina Nessa's sister breaks down at murdered teacher's vigil
Ms Nessa, 28, who taught a Year One class at Rushey Green Primary School in Catford, was described as "beautiful, talented and caring" by her sister after her death.
After the hearing Helen Ellwood, from the Crown Prosecution Service, said: "Sabina Nessa was 28 years old when her life was cut short as a result of truly evil violence inflicted on her as she walked through a park.
"Koci Selamaj has shown little remorse for his premeditated and predatory attack on a lone woman who was a stranger to him.
"His cowardly actions have devastated a family and caused immeasurable pain to all those who knew and loved Sabina.
"The prosecution was able to build the strongest possible case resulting in Selamaj admitting his guilt as a result of meticulous investigation led by the Metropolitan Police, which included an extensive review of CCTV footage and detailed forensic work."
She said the CPS was committed to prosecuting violence against women and girls, and she hoped the conviction would bring some sense of justice to Ms Nessa's family and friends.
Read more: Energy bills set to hit £3,000 and petrol could reach £1.70 a litre due to Russia crisis
Read more: Ukrainian troops on Snake Island tell Russian ship to 'f*** yourself' before being killed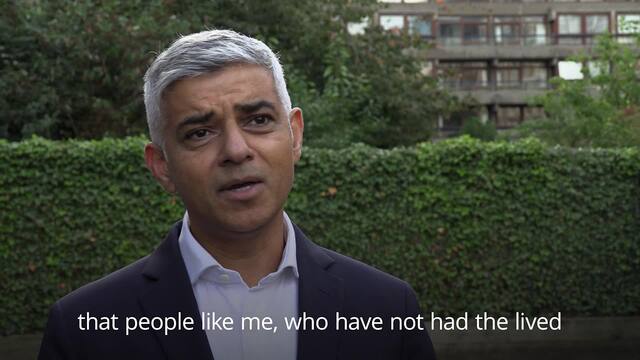 Sadiq Khan pays tribute to murdered teacher Sabina Nessa
Ms Nessa's sister Jebina Islam broke down in tears as told how the guilty plea was "difficult to digest".
She said it was a "step in the right direction" but did not bring her sister back.
She said: "We as a family are broken and there is not a day that goes by that we do not think of her.
"There are no words to describe the pain we are going through and the pain which he has caused.
"The fact we will never know the motive for why he killed our sister is not only frustrating but heartbreaking.
"No family should go through what we are going through, and each day is not getting any easier."
The Duchess of Cambridge also paid tribute to Sabina as mourners gathered at a vigil in her memory last year.
Kate said she was "saddened" by the death of Ms Nessa, who had been walking through a park just five minutes from her house when she was killed.
She tweeted: "I am saddened by the loss of another innocent young woman on our streets.
"My thoughts are with Sabina's family and friends, and all those who have been affected by this tragic event."