Police investigate 'stink' attacks on restaurant opposite Harrods
2 March 2020, 14:44
A restaurant in one of London's most exclusive postcodes has been targeted repeatedly by individuals who sprayed the venue with a vile 'cheesy smell' in an apparent hate campaign.
Restaurant Freej Swalieh, opposite Harrods, has been targeted three times, most recently last Tuesday when a foul-smelling substance was sprayed with what appears to be a syringe onto the entrance of the Middle Eastern restaurant.
The foul odour reportedly caused a 250-metre stretch of the road to be closed off for nearly two hours.
Police today issued CCTV showing a hooded man dressed in black spraying the substance on the restaurant's doorway.
Detectives investigating the incidents of criminal damage said the first incident took place on October 30 last year. The restaurant was targeted a second time on February 19 shortly after midnight, before the incident last week at 4.10am.
After the second incident, the smell was so foul that a London Ambulance crew had to be called to treat individuals who "reacted badly," police said.
Officers said the substance sprayed is some sort of foul-smelling food preservative.
Police today issued CCTV of men they want to trace in connection with the incident in October 2019.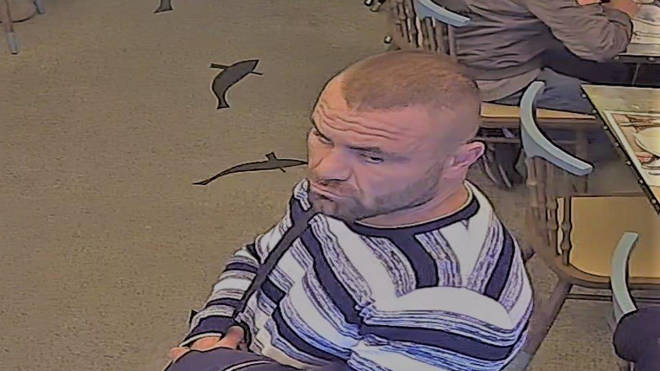 Detective Constable Danielle Sapsford who is investigating, said: "Although no serious harm has come to anyone, a number of people suffering with nausea and vomiting were taken to hospital after the incident on 19 February.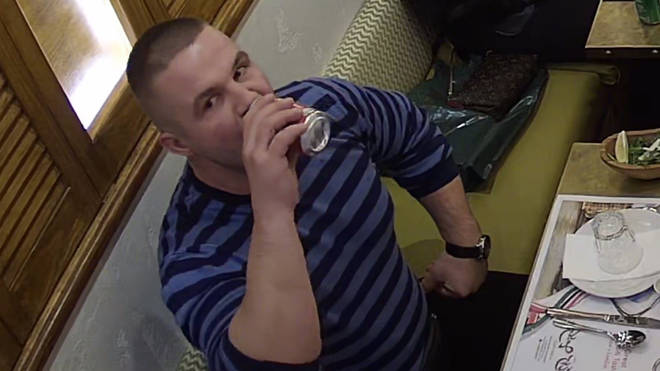 "We are not in a position to completely determine motive at this stage. It does however appear that each incident has been targeted, and whoever is behind them must be aware of the damage they have caused to this family-run business.
"This has caused great distress to the owner and we want to bring this to an end. The most recent incident took place on a day when the owners expected the restaurant to be very busy.
"We hope the release of this CCTV may go some way in helping to identify who is responsible for the incidents, which were first linked after the second one on 19 February.
"At this time, we cannot say if we are looking for one, two, or more suspects, so are exploring a number of possibilities around this."
Anyone with information is asked to call police on 101 or Crimestoppers anonymously on  0800 555 111/crimestoppers-uk.org