Bungling Thief Tries To Steal 2ft Garden Gnome... Falls Headfirst Through Fence
17 July 2018, 16:19 | Updated: 28 October 2019, 15:21
A theif's attempt to steal a two-foot garden gnome spectacularly backfired when he fell headfirst through a trellis fence.
The fail was caught on CCTV in the early hours of Sunday July 1st in Kettering.
The man could be seen walking into the front garden in Weekley Glebe Road and picking up the ornament.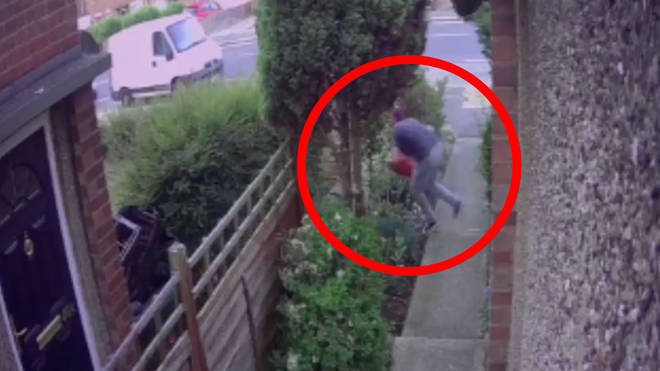 But it appeared to be heavier than the robber was expecting, as he fell flat on his face and crashing through the fence.
He then got back to his feet and made off with the gnome, which was later found destroyed outside a nearby block of flats.
At the time of the offence, the gnome was wearing a red hat and blue jacket, Northamptonshire Police say.
Officers are now trying to find the man responsible.