Streatham terrorist 'urged ex-girlfriend to kill parents'
3 February 2020, 22:59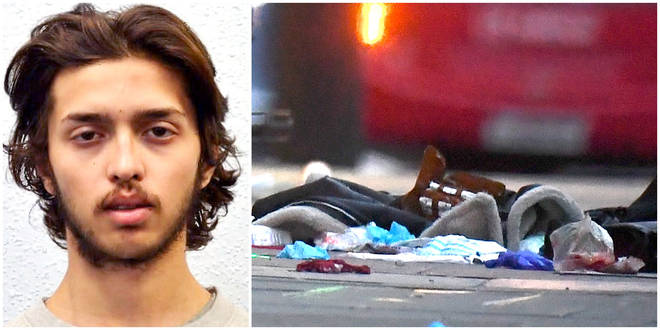 The ex-girlfriend of the Streatham terrorist has said he urged her to kill her own parents during their year-long relationship.
The woman, who is in her early twenties, said she felt "trapped" her time with Sudesh Amman, 20, who was shot and killed by police just 60 seconds after stabbing two bystanders with a stolen knife in Streatham High Road, south London, on Sunday.
Amman was wearing a fake suicide vest at the time of the attack, in which he hospitalised three people.
He had previously been jailed for possessing and distributing terrorist documents in 2018, and was only released from prison 11 days before carrying out his attack.
Speaking to ITV news on condition of anonymity, the woman said she was unaware that Amman had been released, adding: "I haven't heard from him for a long time, I don't know what happened to him in prison."
Reflecting on their relationship, she said: "He never hurt me physically, but emotionally and psychologically he did. I felt trapped.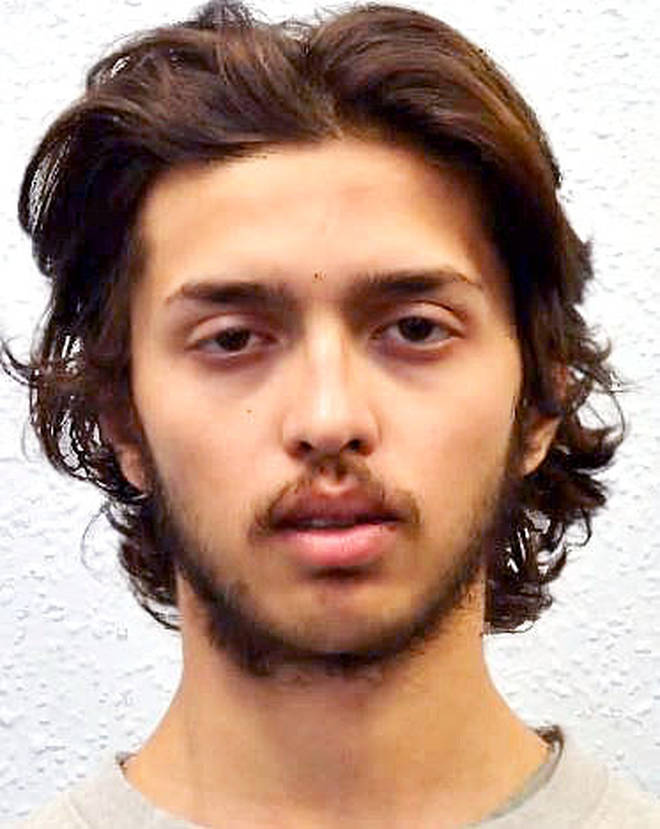 "I tried to deal with it by myself, but it affected me tremendously.
"He seemed OK at first, but it quickly became apparent that things weren't right."
Amman urged the woman to kill her "disbeliever" parents and told her that any Muslim not supporting IS were apostates, according to ITV News.
The woman said she was left "shaking, traumatised, horrified" when she heard he had been killed by police after attacking passers-by.
"I just want to move on and have a normal life and I felt like I was starting to, but now it feels like I'm reliving it all, reliving the nightmare," she said.
Describing her anger following their relationship, she said: "Even though it was a long time ago I still feel like I'm having to look over my shoulder.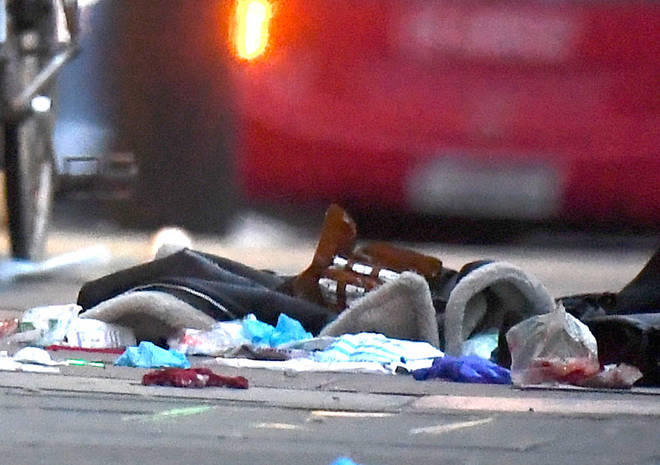 "I just live in fear - it shouldn't be like this. But it's given me some closure that I don't feel trapped in a situation any more.
"It's really opened my eyes - you think you know a person, but you don't. People should be careful.
"I feel hugely betrayed - this was someone I trusted, and now I've got to live with this the rest of my life."
She said she did not agree with the increasingly radical views he expressed during their relationship.
"I didn't believe in his ideology, I didn't condone it, I didn't agree with it and I never will, but I couldn't stop it," she said.
"The authorities really need to focus on rehabilitation. Offenders like this, with that sort of ideology, if they're not rehabilitated properly before they're released, or the penalties are increased, then this will just happen again.
"My tears and heart are with the innocent people affected."
This afternoon, Justice Secretary Robert Buckland announced emergency legislation to prevent terrorists being released early was being introduced.
Speaking in the wake of the attack, Mr Buckland also said the Parole Board should review cases before such offenders are freed.
It has also emerged that Amman was being tracked by undercover officers as soon as he left a property nearby shortly after 1.20pm.
From there, he walked into a shop on the high street just before 2pm, stealing a knife and unwrapping it as he ran from the shop.
It took him just 60 seconds from the moment he entered the shop to begin attacking innocent bystanders on the street.
Armed police who were tailing him then took only 60 seconds to shoot him dead in the street.
As part of their ongoing investigation, detectives have identified 50 witnesses who are submitting statements.