The Moment Moped Thieves Killed A Dad For His Rolex
23 November 2017, 14:10 | Updated: 28 October 2019, 15:21
The Met Police have asked for help to catch the moped criminals who stabbed a man to death - just to steal his Rolex watch.
CCTV footage shows the moment two thieves on a moped spot Danny Pearce coming out of a nightclub in Greenwich at 00:15 on Saturday 15th July.
They see he has an expensive watch on and turn around and follow him.
They rode up to him and demanded he handed over his watch. When he refused, he was repeatedly stabbed and shot at by the robbers - in front of his horrified friends.
Danny, who has a five-year-old daughter, was pronounced dead at the scene.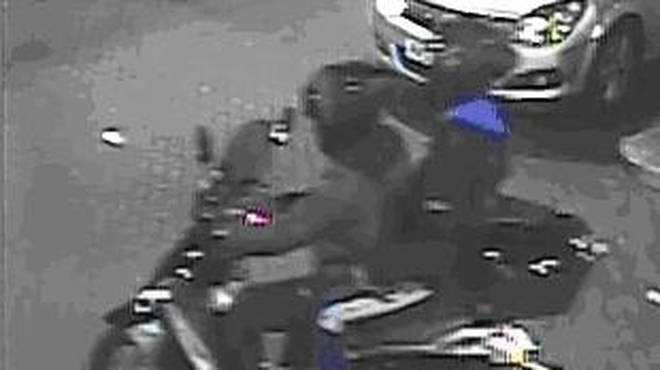 Danny's mum Jan said: "It has been just over four months since my Danny was randomly murdered in Greenwich.
"He left behind a family who loved him unconditionally, including two sisters and a brother. But it is not only us as adults suffering. How do you answer a child when they ask where he is?
"We need to get these murderers off the street - who knows who will be next and then another family will go through the same devastation as us.
"If you know who did this to my son please, please tell the police. I don't want another mum to go through this agony. I need to know those responsible will be locked up for a very long time."
A reward of £10,000 offered by the independent charity Crimestoppers for information that leads to the arrest and conviction of those responsible for Danny's murder still stands. To give information and qualify, contact Crimestoppers anonymously on 0800 555 111 or through the online form at www.crimestoppers-uk.org