Police Attacked With Bricks And Fireworks As They're Surrounded By 100 Children
30 November 2018, 07:37
Police have released body-worn camera footage of the moment they were surrounded by 100 teenagers, who attacked them with bricks and fireworks.
In the latest video to lay bare the violence faced by police every day, the footage shows a hardcore of 20 youths targeting the officers in Stanley, a town between Durham and Newcastle.
Up to 20 youngsters in hoodies start throwing bricks and lighting fireworks during the disturbance at 8.40pm on Saturday 3rd November after officers were called to help a vulnerable young woman.
Durham Police appealed to parents in the area to stop their children misbehaving in the town centre.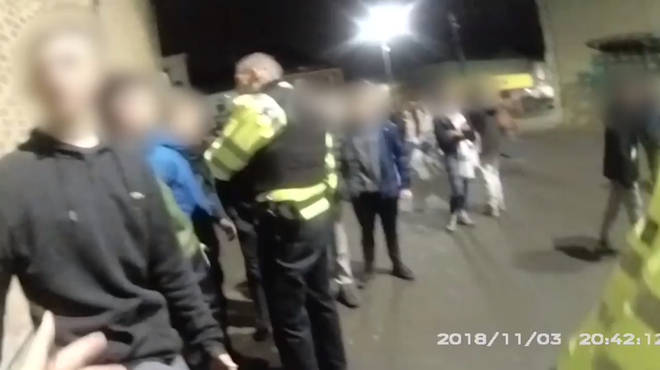 Sergeant Emma Kay said: "Disorder of this kind is totally unacceptable and violence against our officers will not be tolerated.
"Action will be taken against all the individuals involved that night and Stanley Police will continue to take positive action against anyone involved in this type of behaviour.
"Parents were asked to come and review the footage from the officers' body cams that night and they all agreed the behaviour of the children was appalling.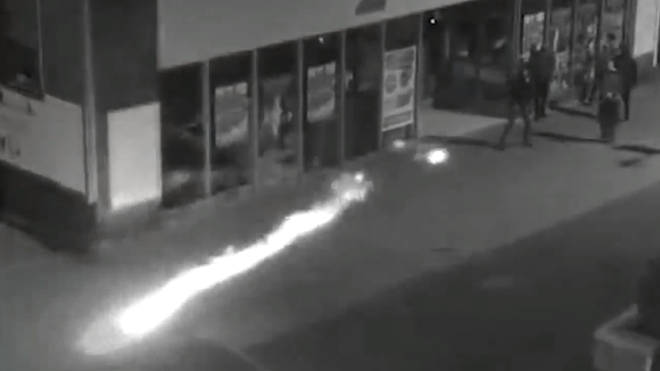 "While there is a hardcore group of individuals involved in this incident, there are many more people stood on the sidelines, young people who are going to affect their life chances by continuing to engage in this type of behaviour.
"We are asking for parents to step up to the plate, take responsibility for your children.'Do you know where they are, or are they going to bring trouble to your door?"