Campaigners Take Over Tube With Subversive "Ads"
14 November 2016, 16:40 | Updated: 14 November 2016, 17:54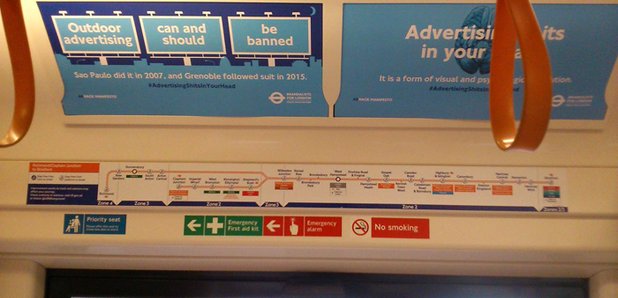 A campaign group, furious at the amount of advertising in public spaces, has taken over London's Underground network with more than 400 x-rated "subverts".
40 Special Patrol Group volunteers helped to plant the fake ads, which questioned whether the capital needs so much advertising on billboards, buildings and public transport.
The petition here explains what the group wants Mayor Sadiq Khan to do.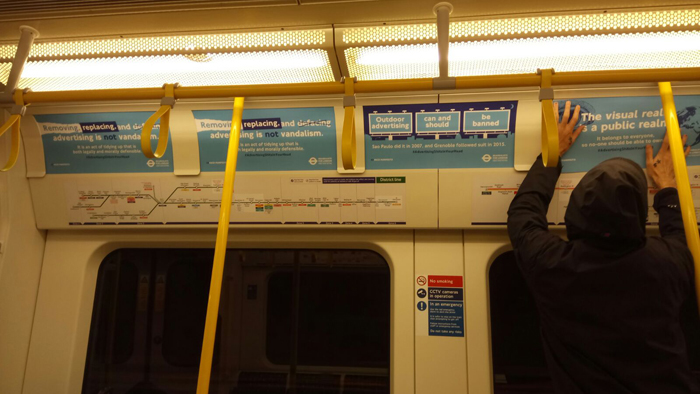 The signs posted on the Tube today carried slogans like: "Advertising s***s in your brain" and "the visual realm is a public realm".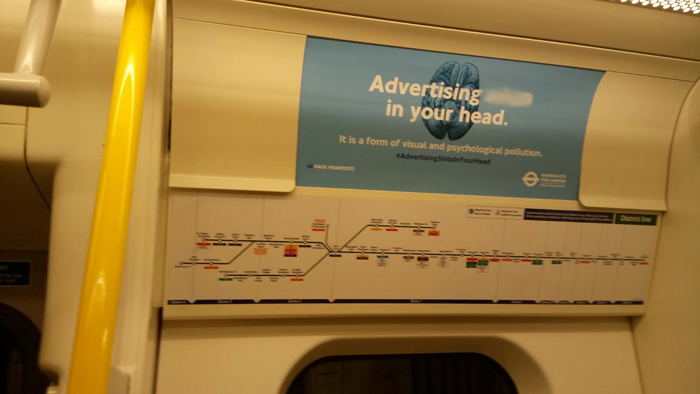 The petition had reached 26 signatures by 5pm on Monday evening.