Barack Obama's Message On Racism Becomes Most Liked Tweet Ever
16 August 2017, 08:02 | Updated: 22 August 2017, 09:54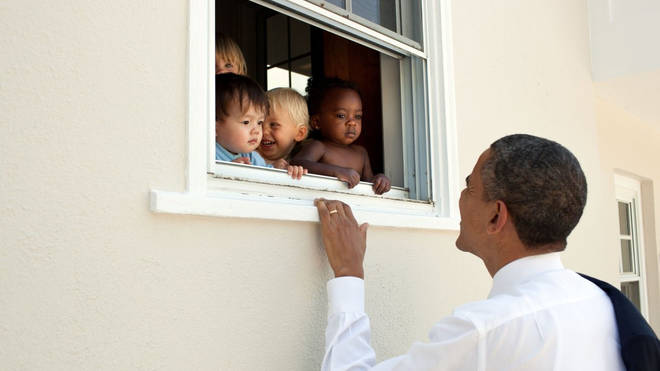 This tweet by Barack Obama on how people are not born racist has become the most liked post of all time on Twitter.
The former President of the US took to social media following the Unite The Right march at Charlottesville over the weekend, when neo-Nazis, the KKK and the Alt-Right carried tiki torches as they chanted "Blood and soil".
Mr Obama tweeted a quote from Nelson Mandela:
That overtake the previously most-liked tweets from Ariana Grande after the Manchester bombing and Ellen DeGeneres' Oscar selfie.
broken.
from the bottom of my heart, i am so so sorry. i don't have words.

— Ariana Grande (@ArianaGrande) May 23, 2017
Five of the top seven most liked posts on Twitter have been from the 44th President of the US.
Meanwhile, Donald Trump denounced violence "on both sides", insisting there were good people in the neo-Nazi protest in Charlottesville.