Piccadilly Circus Adverts To Be Switched Off Tonight In Armistice Tribute
9 November 2018, 13:05 | Updated: 9 November 2018, 15:45
The world-famous advertising screen at Piccadilly Circus will be turned red and black tonight as part of a commemoration for the Armistice centenary.
Between 6-7pm on Friday the colourful lights at the busy London interchange will instead pay tribute to the hundreds of thousands of British soldiers who died during WW1.
Those familiar with landmark will be used to seeing advertising for household brands.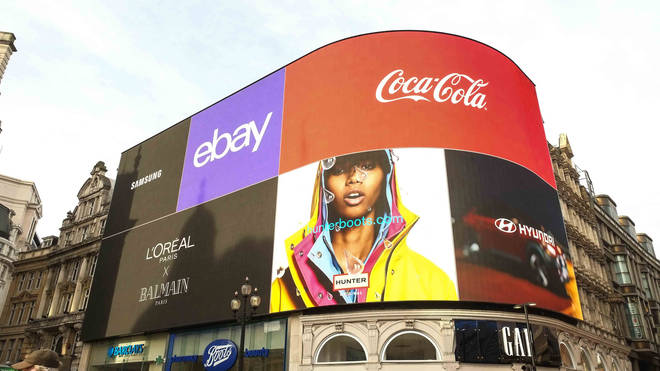 But for one hour, the sounds of boots marching to war will be played out as the giant screen turns red and black.
A counter will also tally the number of lives lost, while a marker will move across the top of the screen to represent the progress of the war from 1914-18.
Michael Richards, MD of Unlimited Group who have created the spectacle, said: "We are very proud to have worked alongside Westminster Council to commemorate such a poignant moment.

"We hope this unique film, from our agency TMW Unlimited, will help us all come together to remember the incredible and selfless bravery that people showed during such a dreadful time.
"We must never forget the sacrifices made."