Emotional Borough Market Eyewitness: Laughs Turned To Screams
4 June 2017, 11:19 | Updated: 4 June 2017, 11:33
This eyewitness broke down as she talked about how the noise of people having fun at Borough Market turned into screams.
Seven people have died and 48 received hospital treatment after three terrorists mowed down pedestrians and then started stabbing people at random on London Bridge and in Borough Market.
Sabine told LBC that she arrived home in the area shortly before the incident took place and saw lots of people enjoying themselves.
But that all changed when she heard the screams.
She said: "Everyone was having fun. But then I heard a scream. And then someone shouted 'Run. Run.'
"I heard this scream, it was a young ladies' voice. She was shouting 'Help' and I felt a bit guilty, thinking should I look back? But I could just see everyone running, running towards me. So I ran as fast as I could.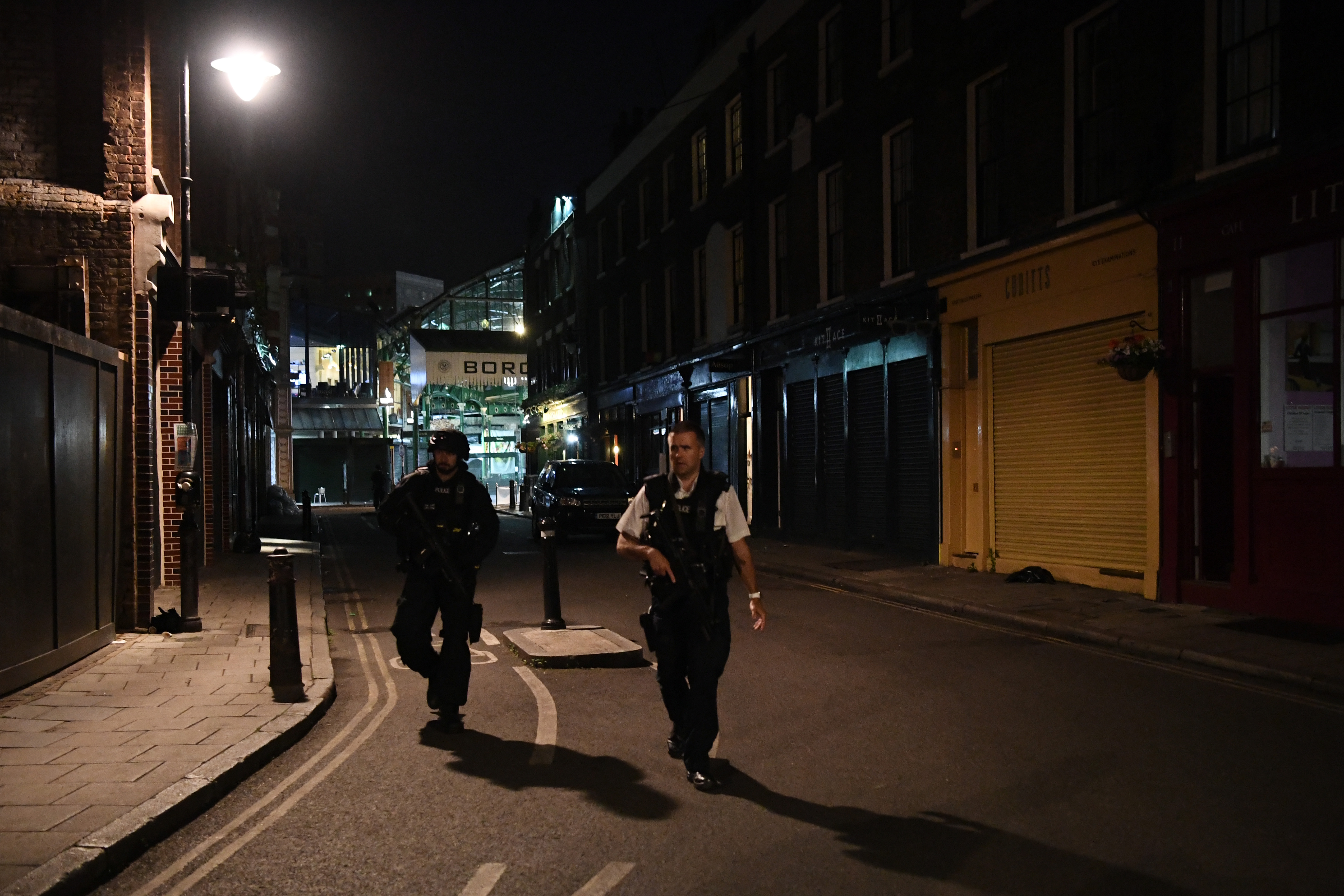 "People were leaving their shoes on the floor, leaving their bags. Neighbours were waving people in, trying to help as much as possible.
"And then I heard a bang.
"It seemed like some kind of explosion went off. There were screams everywhere.
"And when I got up this morning, you open the door and all you see is blood on the streets outside your home."