Huge Crowds Greet Tommy Robinson At Old Bailey Before Re-Hearing Is Adjourned
27 September 2018, 10:14 | Updated: 23 October 2018, 15:13
The re-hearing of Tommy Robinson's contempt of court charges at the Old Bailey has been adjourned.
Huge crowds greeted his arrival, chanting his name and singing "We want Tommy out" as he made his way into the court.
The judge said he was anxious to deal with the case as soon as possible, but adjourned the case until 23rd October.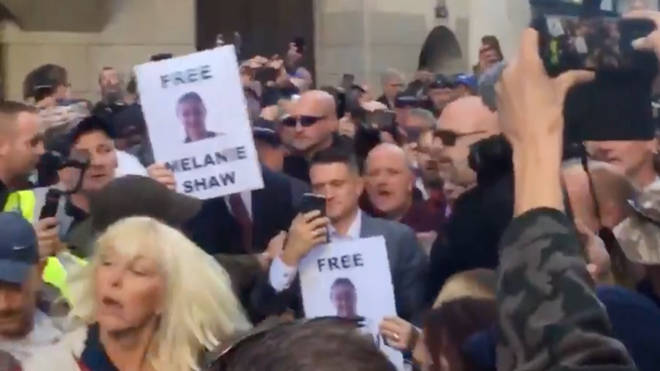 LBC reporter Matthew Thompson was live at the court and captured the moment the crowds burst into life.
Prior to that, he reports, most of the noise was coming from the anti-racist protest across the street from the court.
In court, Recorder Judge Nicholas Hilliard QC adjourned the case, saying he would receive written submissions before making a ruling at a later date.
He was referred to by his real name, Stephen Yaxley-Lennon, throughout the brief hearing.