Main Cycle Superhighway Could Be Dug Up To Make Way For London's Super-Sewer
28 June 2018, 07:09 | Updated: 28 June 2018, 10:53
LBC has discovered London's Victoria Embankment will close for six months next year for work on the capital's new super-sewer.
That means the Cycle Superhighway will also close - and it's likely to be dug up again.
We understand that engineers will close the Victoria Embankment from Westminster bridge down to Upper Thames Street at Southwark Bridge for six months from 29th April next year.
The reason: they need to move a gas main to make way for London's new £4 billion pound super-sewer.
Traffic chaos is predicted along a two-mile stretch, which is one of London's busiest thoroughfares. That road was a dual carriageway. It was reduced to a single lane in each direction: and motorists have faced traffic jams and long delays ever since it was completed.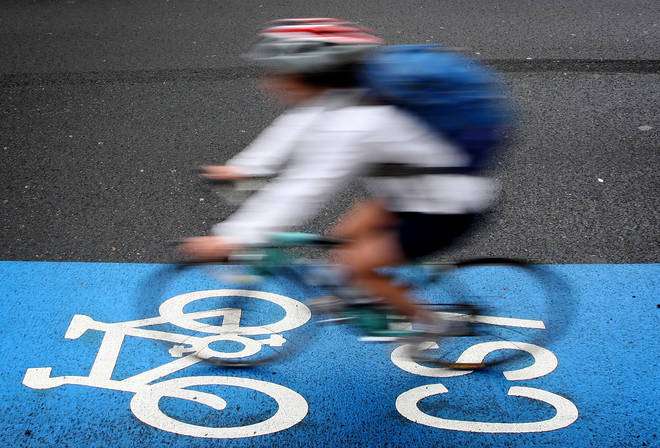 The £10 million stretch of cycle lane could also be dug up in order to get access and move the gas pipe.
What's more, LBC understands Boris was aware this would happen back in 2015 after Transport for London officials told his team at City Hall.
But the former mayor wanted to get on with the job of completing the tax-payer funded cycle super-highway by the time he completed his second term in office.
TfL documents showed engineers wanted to "piggy-back" road works and closures - to do them all in one go in order to minimise disruption. But that would have meant delaying the construction of the cycle lane until it was time to move the gas mains.
And the former mayor wanted to complete the tax-payer funded super-highway by the time he left City Hall.
Just last month, former TfL boss Mike Brown told Nick Ferrari that the Cycle Superhighways were "ill-conceived" and "ill-judged".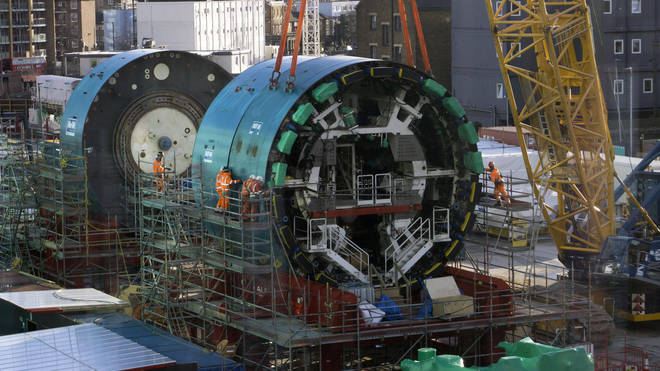 Glynn Barton, TfL's Director of Network Management, said: "Due to essential gas works by Cadent Gas, there will be changes to travel along Victoria Embankment from 6 August to mid-September this year.
"We are working with Tideway and Cadent to ensure the impact of the work is minimised as much as possible and the cycle superhighway will remain open for the duration of the work. Full travel advice will be available on the TfL website from next week.
"The work this year is a trial ahead of full gas main replacement next year. Further details of next year's work will be available once this summer's trial hole works have been completed. The cycle superhighway will also remain open during next year's work."
The super-sewer will stretch from Acton in the west to Limehouse in the east - and it'll be capable of carrying the equivalent of 500 Olympic swimming pools of excrement.
It's due to be completed in the next five years, which means that engineers need to get on with the building work.
We have spoken to three sources and we have been told the westbound carriageway of the road is being closed on 6th August this year for six weeks for preparatory work.