Police Hunt 17 People For "Serious Disorder" Following Tommy Robinson Protest
14 October 2018, 18:16 | Updated: 23 October 2018, 15:11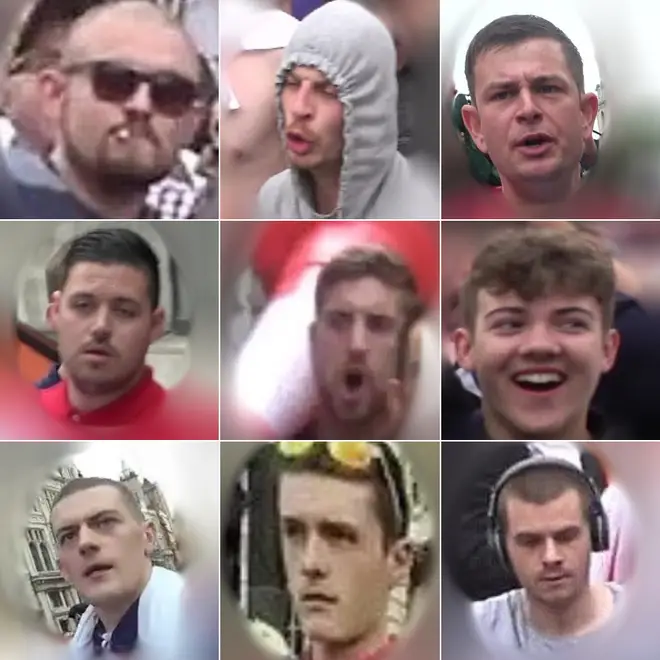 The Met Police have released images of 17 people they want to speak to after violent disorder broke out during a Free Tommy Robinson protest in which memebrs of the public and police officers were injured.
Detectives have released images of 17 people they would like to speak to in connection with serious disorder which occurred during the Free Tommy Robinson protest on Saturday 9th June in central London.
Detective Constable Jonny Wise, from the Met's Public Order Investigations Team, said: "During this demonstration violent disorder broke out on the streets of Central London resulting in injuries to members of the public and numerous police officers.
"A post-incident investigation was launched, through which we have already identified a number of suspects as the result of a public appeal.
"We are incredibly grateful to the public for their help identifying individuals so far, and we are now issuing a further appeal for assistance in identifying the people in these images."
Anyone with information should contact the Public Order Investigations Team on 020 8246 0076 or call Crimestoppers anonymously on 0800 500 111.