Parliament Crash Eyewitness Tells Of Cyclist Injuries After Car Hits Security Barriers
14 August 2018, 08:38 | Updated: 14 August 2018, 11:45
A witness to the crash at the Houses of Parliament has told of the injuries he saw at the incident.
Armed police raced to Westminster after a car crashed into the security barriers at the Houses of Parliament.
The Met Police confirmed a number of pedestrians have been injured, while they have installed a "terror incident cordon" in place, but are not commenting on the reasons for the collision.
James was in the area at the time and told Nick Ferrari what he saw.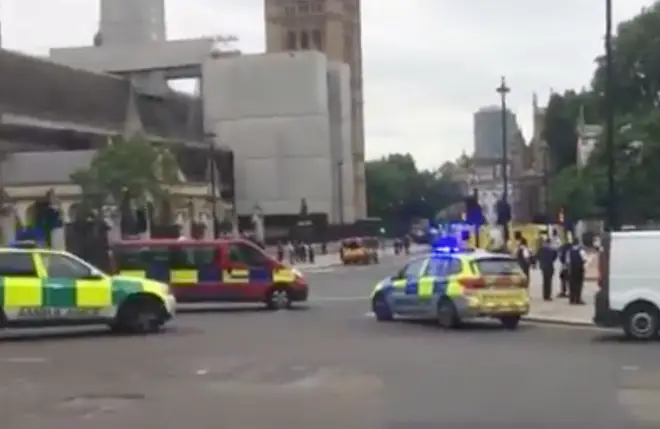 He said: "I was coming up to Westminster on a Santander bike. On the right-hand side of the road as you come up to Parliament, there was a female cyclist on the floor injured with others surrounding that.
"An ambulance turned up and tried to attend to the person.
"I was going to continue towards Parliament, but was told to get off my bike.
"Considering recent events, I wanted to get out of the area. I returned the way I had come and then cycled around the back of Parliament.
"There was smoke coming out of the car and there were suspicions there was a device, but that was unconfirmed, I was just told that by another cyclist.
"They also said the car went across the road."