Sadiq Khan's Brexit Message For Theresa May
20 October 2018, 16:09
The Mayor of London tells Theresa May "don't be scared" as hundreds of thousands protest the streets of London in calling for a second Brexit referendum.
Sadiq Khan says that the Prime Minister needs to "have confidence" in the public as organisers say the central London march attracts more than half a million people.
More than 100 coaches full of people from across the UK, including as far away as Orkney in the northern islands of Scotland, descended onto Park Lane Saturday morning.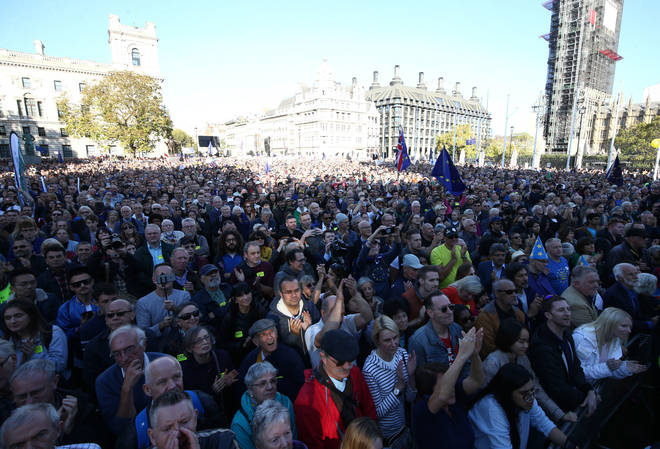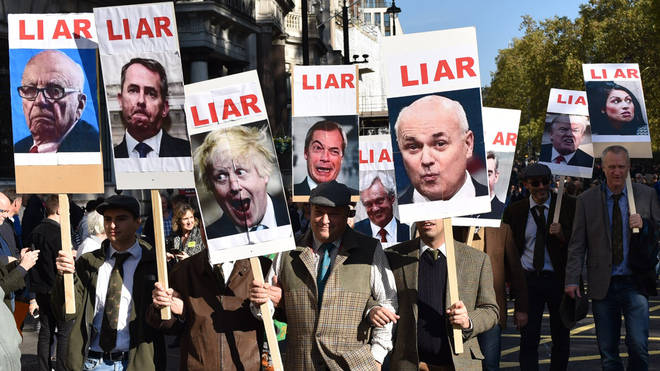 Alastair Campbell, former Downing Street director of communications, said: "The Brexit that was promised, and the Brexit that was campaigned successfully for, doesn't exist.
"I don't think you can re-run the referendum. I think we have to accept that we lost that debate. I think the question has to be on the nature of the deal."
Saturday's march follows a protest on the second anniversary of the Brexit vote in June.