The Six London Hotspots For Moped Thefts Of Mobile Phones
16 February 2018, 07:35 | Updated: 16 February 2018, 07:40
The Met Police has revealed the six roads at the centre of the moped theft epidemic.
London has seen a sharp rise in the number of mobile phones and handbags stolen by riders on mopeds.
The thieves ride with two people on a moped - which has usually been stolen so they cannot be traced.
The driver swerves on to a pavement when they see a pedestrian holding their phone and as they get close, the pillion passenger grabs the phone. They speed off before anyone can do anything about it.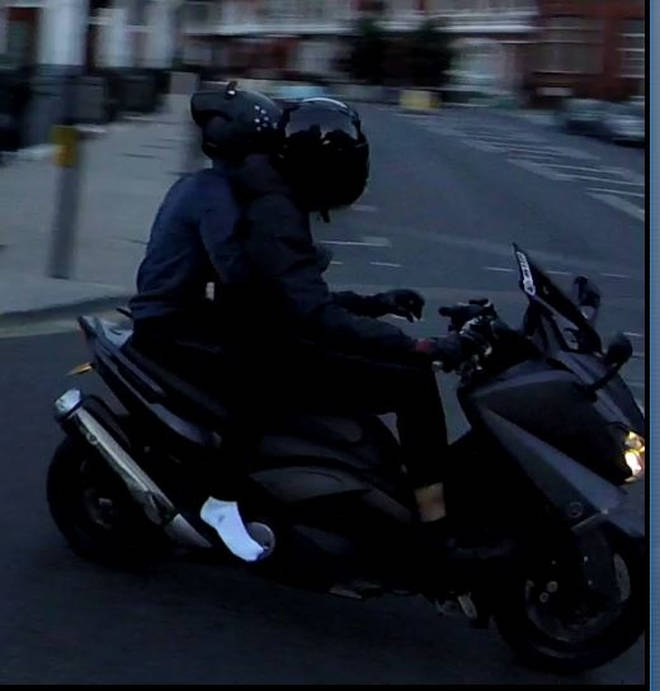 These are the six hotspots in London where the Met Police are urging pedestrians to be aware of mopeds:
1. Oxford Street
2. Regent Street
3. Bond Street
4. Upper Street
5. King's Road
6. Marylebone High Street
It's become a major issue in the capital, with even former Chancellor George Osborne shaken up when he was attacked by a moped. You can see that moment in the video below.
Police are struggling to get a handle on the situation and Colin, a serving police officer, told LBC the simple reason why - the criminals know police aren't allowed to chase them if they don't wear helmets.
He said: "Moped crime has gone up for one simple reason - we can't pursue them. They know that as well, we're not allowed to touch them if they don't wear a helmet.
"Even if they wear a helmet, it's still difficult. If you're pursuing someone through a city at high speed, you need back-up from a helicopter or another qualified driver."