City Fraudsters Found Guilty Of Conning Russian Bank Out Of £141 million
28 January 2017, 16:53 | Updated: 28 January 2017, 16:59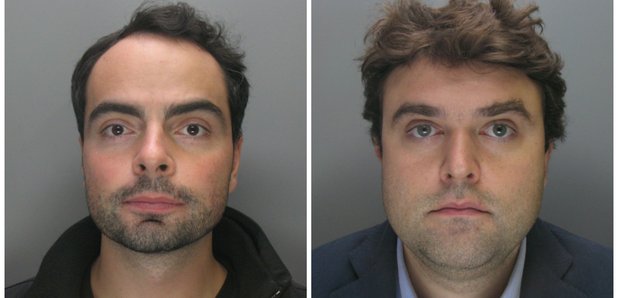 Two city traders have been jailed for conspiring to defraud a Russian bank of more than £141 million.
Georgy Urumov, 37, of Greenberry Street, NW8, was sentenced to 12 years in prison, and Vladimir Gersamia, 33, of Kinnerton Street, SW1, to seven years after they were found guilty of multiple fraud offences at Southwark Crown Court on Friday (27).
The pair carried out a series of complex frauds, conning Russian bank Otkritie out of £141 million, and were convicted following a four-month trial.
Between 2010 and 2011 Uromov carried out work on behalf of Otkritie Securities Ltd (OSL) and manipulated the firm into paying him approximately $25million (£20million) under the false impression it would be distributed to others also joining the firm.
He then traded financial products called Argentinian warrants and fooled the company into purchasing the warrants from other conspirators for four times their value, and pocketed the difference.
He transferred the gains to bank accounts out of the UK.

Gersamia, an employee of investment management company Threadneedle Asset Management, played his part by covering up the frauds being committed by Uromov.

By manipulating the trade in financial products in this way the defendants stood to gain in excess of a further $150million (£121million).

The money made was then moved between numerous accounts in countries across the world, including the Caribbean, Switzerland and eastern Europe in an effort to cover up its origins.
A £19 million property in St John's Wood was also purchased to help cover up the funds.
Detective Superintendent Maria Woodall, City of London Police, said: "These men were respected figures in their industry who defrauded their employers of vast sums of money.

"They went to great lengths to try and launder the money by using the international banking system.

"I would like to thank the banks involved in this case for their co-operation.

"I would echo the judges praise for the dedication and commitment of the lead investigator, Detective Constable Barry Ryan for bringing this case to its successful conclusion."
Yulia Balk and Alessandro Gherzi were found not guilty.