Piccadilly Line Strike: Major Disruption Expected From Today Until Saturday
26 September 2018, 08:10
A 48-hour strike on the London Underground is expected to cause major disruption for passengers trying to get to Heathrow Airport.
Transport for London say there will be no service on the Piccadilly Line from midday today after drivers voted for industrial action.
The RMT union will then hold a second strike on Friday night in the dispute over working conditions, affecting the Night Tube.
Services won't be back to normal until Saturday morning.
This will cause severe disruption for people getting to Heathrow Airport, as well as Arsenal's Carabao Cup match against Brentford tonight.
Nigel Holness from TfL said: "The RMT has unilaterally ended discussions at Acas and informed us that their strike on the Piccadilly line will go ahead from tomorrow. They have made no attempt to engage with us to try and resolve this dispute.
"We continue to uphold all our commitments following discussions with the RMT earlier in the year and their claims that no progress has been made are totally untrue.
"We are hugely disappointed that customers will suffer three days of disruption for no good reason."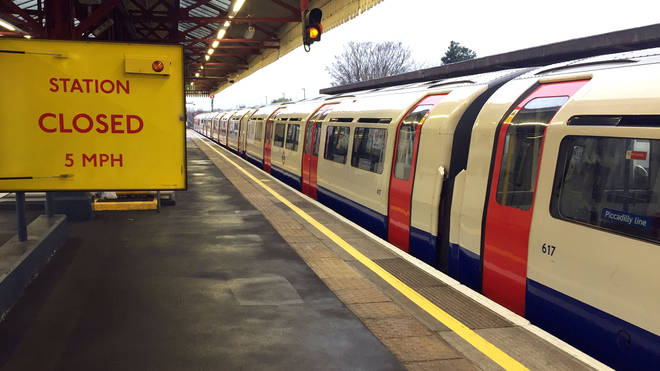 Piccadilly Line Strike: What Disruption Can Be Expected?
TfL warned passengers to get their journey on the Piccadilly Line completed by midday today, when drivers walk out for 48-hours.
There is expected to be little or no service on the line, which connects to Heathrow Airport, throughout Wednesday afternoon, Thursday and Friday.
Drivers return to work at midday on Friday, but a further strike on the Night Tube on Friday night means that the service is not expected to get back to normal until around 8.30am on Saturday.
Stay tuned to LBC throughout the day for the latest travel news.