All-England Tennis Club In Wimbledon Catches Fire
26 May 2017, 13:49 | Updated: 26 May 2017, 14:48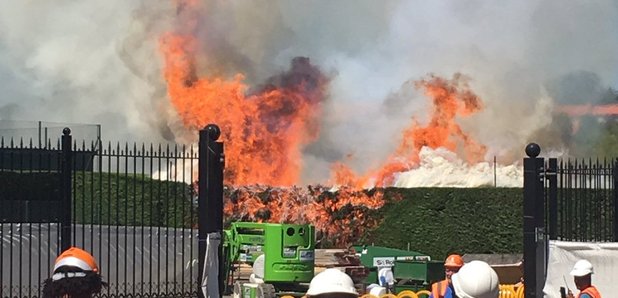 The fire brigade has put out a fire at the All-England Tennis Club in Wimbledon.
Four fire engines and 21 firefighters were called to reports of a fire in the practice court area on Church Road in Wimbledon.
The fire damaged around one tonne of mixed building materials, around 20 metres of hedgerow and a small section of a temporary marquee.
The Championships at Wimbledon takes place from Monday 3rd July until Sunday 16th July.