CCTV: Thug Breaks Man's Jaw In Row Over Parking Space
17 November 2016, 08:13 | Updated: 17 November 2016, 08:16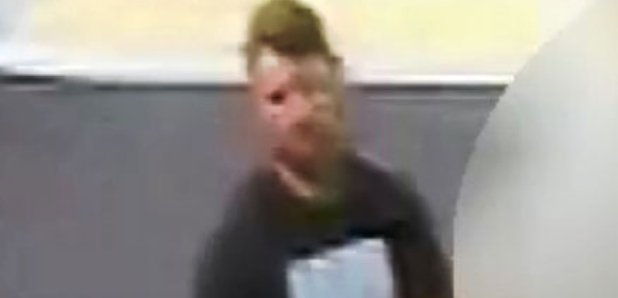 Police have released CCTV footage of a man who broke another man's jaw with a vicious punch after he was asked to move his car.
Two men parked their car at the Esso petrol station in Bexleyheath to go to a nearby restaurant. When another man asked them to move their car, one punched him in the face.
He suffered a fractured jaw as a result of the attack on Wednesday 5th October at 1pm.

The suspect is described as a large white man in his early 30s with short brown hair, beard and wearing black shorts and a dark t-shirt with a white square logo.
Anyone with information or any witnesses are urged to call police on 101 or Crimestoppers anonymously on 0800 555 111.