Forest Gate Protest: Six Police Hurt As Bricks Thrown And Fires Lit
26 June 2017, 07:24 | Updated: 26 June 2017, 07:45
Six police officers have been injured after bricks were thrown and fires lit during an angry protest in east London.
The protest in Forest Gate started following the death of a man, who had been stopped in a car by police last week.
The police watchdog is investigating after 25 year-old Edir Frederico Da Costa, nicknamed Edson, died last Wednesday, six days after he was pulled over in Newham.
Riot police with helmets and shields battled masked protesters during the demonstration, which started at Stratford yesterday afteroon and moved to Forest Gate.
Four people have been arrested.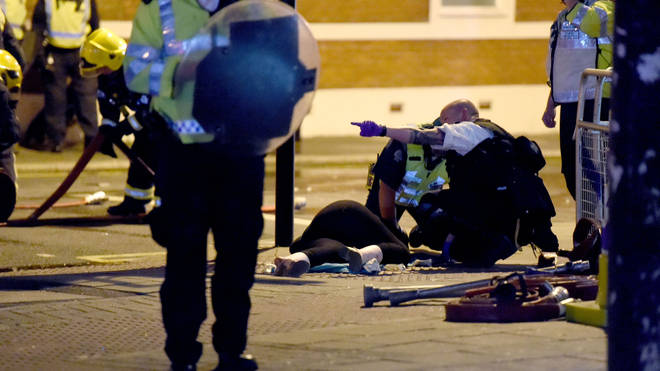 Da Costa's family claim he had his neck broken in a brutal assault by police officers during the traffic stop in Beckton last week.
But the Independent Police Complaints Commission, which is investigating, said a preliminary post-mortem on Thursday indicated there were no spinal injuries caused by police.
Borough Commander Superintendent Ian Larnder was seen answering questions from organisers as he tried to calm. He told the crowd: "I am here because l care deeply about what is going on.
"Police officers are all accountable to the law, they are being investigated."
When one of the campaigners asked if the officers involved in the incident were still working, he said: "I am pretty sure they have not been suspended but removed from operational duties."