Hither Green Shrine For Burglar Put Back Up For A FOURTH Time
11 April 2018, 08:25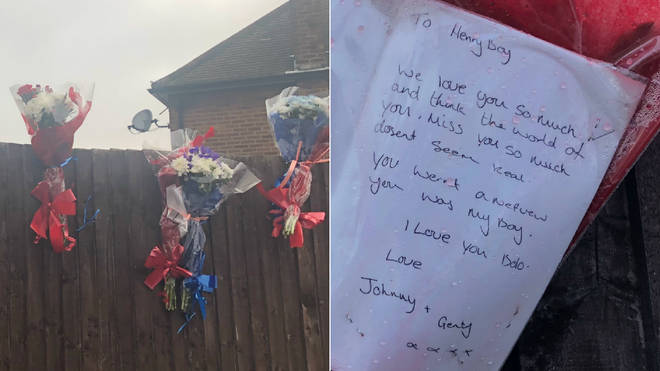 Flowers have been put up for fourth time as a memorial to a burglar who was stabbed to death at a house in south-east London.
The shrine in Hither Green was torn down three times yesterday after being attached to a fence by family and friends of Henry Vincent.
Police decided not to press charges against 78-year-old Richard Osborn-Brooks after he stabbed and killed Vincent, who had broken into his house.
Here's the moment Vincent's family put up the shrine for the third time.
After that, a man who asked not to be identified drove to Hither Green from north London to tear down the flowers.
Mr Vincent's cousin, Elvina Lee, said it was the "best place" for the shrine to be.
She said she didn't know "what was wrong" with the people who took it down.
A neighbour, Theresa Webb, described the tributes as "inappropriate" and of "poor taste".
The Metropolitan Police have said that they have not involved in the removal of the display.