Caller's Emotional Plea To Grenfell Protesters: Violence Is Not The Answer
16 June 2017, 18:40
An NHS worker has appealed to protesters taking part in the Grenfell Tower demonstration not to incite violence.
Chris from Dagenham got in touch with Iain Dale as tempers began to flare outside the Chelsea and Kensington town hall.
Hundreds of people gathered outside the building to express their anger with how Wednesday's fatal fire has been handled.
At one point a number of protesters stormed the council building, while LBC's Richard Suchet reported that a camera man was viciously attacked by the crowd.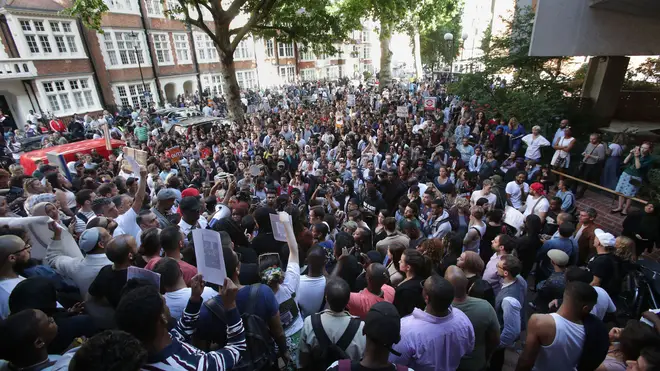 During his emotional call to LBC, Chris urged for those taking part to remain peaceful.
"I would like to appeal to the people on the ground right now that violence is not going to achieve anything.
"There has been a lot of people dead already."
You can watch Chris' passionate conversation with Iain Dale in the clip above.