This 10-Year-Old Inspirational Message About Grenfell Was The Perfect Carnival Moment
29 August 2017, 07:43 | Updated: 29 August 2017, 07:44
This 10-year-old had a perfect message to people at the Notting Hill Carnival about the Grenfell Tower.
Lola was on a float for children affected by the Grenfell tragedy during Carnival over the weekend.
And she told LBC's Rachael Venables that Carnival provided a welcome relief from all the other things happening in the area at the moment.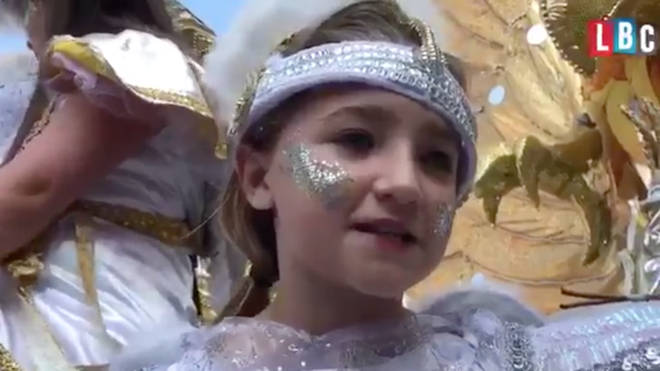 Lola said: "It's really good because Carnival can take your mind off it because you have so much stuff to do.
"Carnival is celebrating life, birth, everything. I just feel it's really inspirational. Today, we even had our one-minute's silence.
"I really like it here. It's such a great atmosphere and it really takes your mind of it because you're having so much fun."