Grenfell Fire: One Of The Most Powerful Calls You'll Hear From A Local
27 June 2017, 11:43
There have been lots of powerful calls from local residents to Grenfell Tower. But few are as powerful as this caller, who said the pain of the fire will never go away.
Simon admitted the appalling response of the authorities had created anger in the local area - and that has led to the conspiracy theories about the death toll being deliberately downlayed.
But it was the moment he discussed the final hour for the people he knew who lived in Grenfell Tower which really touched LBC listeners.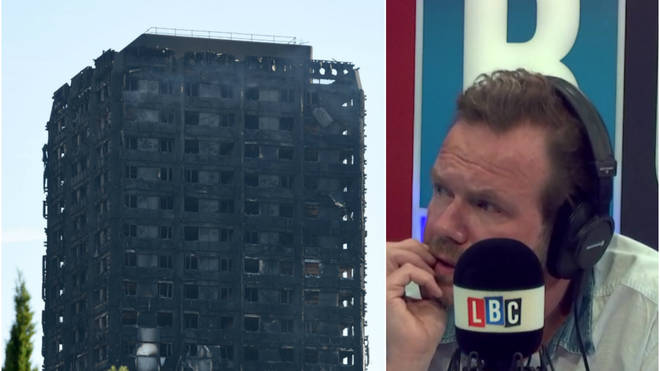 Speaking to James O'Brien, he said: "The firefighters have done a fantastic job. The police have done a fantastic job. Neighbours have done a fantastic job.
"But the people in charge have done an appalling job."
Afterwards, LBC listeners wrote about how moved they were by Simon's call.
Powerful caller on @LBC @mrjamesob just now. Unless you're there or have been there what do we know about the loss. What a humbling call.

— Shaun Darwood (@ShaunDarwood) June 27, 2017
@LBC The poor guy. This is heartbreaking. Lets hope they get the justice they deserve.

— Rachael Hall (@Miss_Hall) June 27, 2017
Powerful caller on @LBC @mrjamesob just now. Unless you're there or have been there what do we know about the loss. What a humbling call.

— Shaun Darwood (@ShaunDarwood) June 27, 2017