The Remarkable 3D Model Of Grenfell Tower Fire, Based Upon Real Footage
22 March 2018, 11:00 | Updated: 22 March 2018, 11:20
Investigators are asking the public to send them video footage they have of the Grenfell Tower fire to allow them to build a full 3D timeline of how the fire spread.
Forensic Architeture, based at Goldsmiths, is assembling all videos on a 3D to model in order to understand the events that led to the tragic fire.
Their plan states that "by stitching multiple 'mapped' and geo-located videos together, Forensic Architecture will construct a 12 hour '3D video' of the fire, mapped onto our architectural model of Grenfell Tower."
They add: "This model will allow the user to investigate the fire, improving the public's understanding of the course of the tragic events on the night.
71 people died when the 24-storey tower caught fire in June last year.
The circumstances of the fire are the subject of both a public inquiry and a criminal investigation.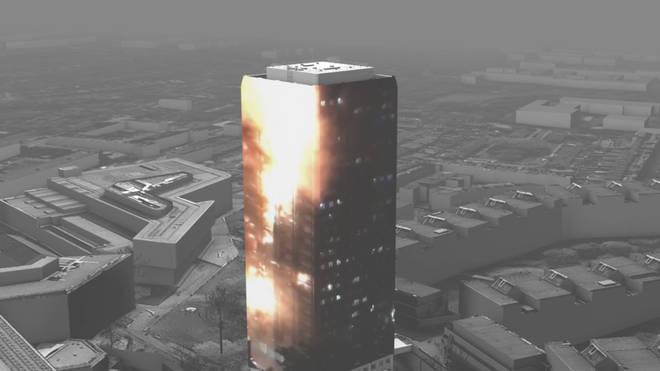 Forensic Architecture are asking anyone who has footage of the fire at grenfellmediaarchive.org.