Hundreds Of Londoners Form Human Chain To Sort Grenfell Fire Donations
14 June 2017, 20:38 | Updated: 14 June 2017, 20:57
This is the heartening moment the true spirit of London shone through in the wake of the horrific Grenfell Tower fire.
Hundreds of people from all walks of life formed a huge human chain to sort donations made to the many, many victims.
From toiletries, clothes to pallets of food and water, Londoners gave up their time to come together and move the goods to where they're going to be stored.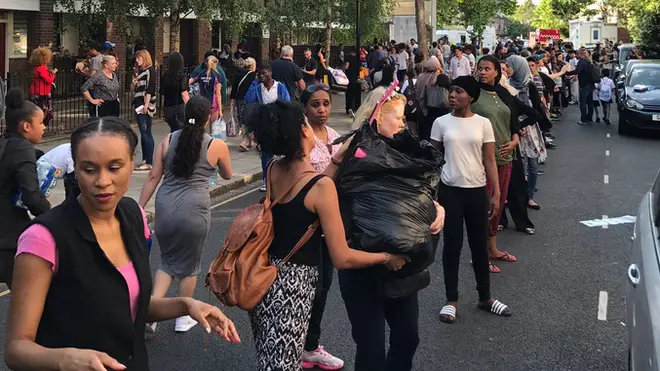 The extent of people's generosity has been so big that some collection points have had to turn donations away as they're already full.
Around 400 people are believed to have lived in the 120 flats in the high-rise which caught fire in the early hours of Wednesday.
LBC presenter Matthew Stadlen is one of those who took part in the human chain earlier this evening.
Describing the scene he said it was "London at its very best in truly tragic circumstances".
"The key message here is that people from every walk of life have been rallying around.
There has been an enormous outpouring of human kindness of empathy as well."
Watch the inspiring video above.